You know a Filipino restaurant is good when their food reminds you of your mom's cooking and you feel right at home. There are but a few restaurants in the country that were able to make us feel that way, and we never really thought we would find one tucked inside Azalea Baguio – Tradisyon Restaurant.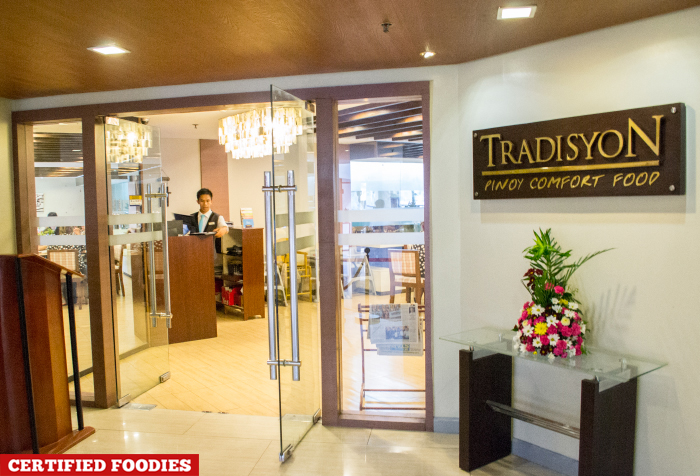 Tradisyon Pinoy Comfort Food Restaurant
If you're looking for good eats in Baguio, you don't really have to go far, really. One elevator ride from your hotel room in Azalea Baguio is Tradisyon Pinoy Comfort Food Restaurant, where they offer their guests a good mix of all-time Filipino favorites, local Baguio fare, and a few international dishes.
Tradisyon delivers a homey feel with colors and textures similar to that of a bahay kubo. The plush chairs, bright yellow lighting, and intricate wall décor all contribute to that appeal. The restaurant has a seating capacity of 70 persons, which can easily handle the influx of diners during their operating hours.
Breakfast Buffet at Tradisyon Restaurant
Guests staying at Azalea Baguio can fuel up and jump-start their day at the hotel's daily breakfast buffet that starts from 06:00 to 10:30 in the morning.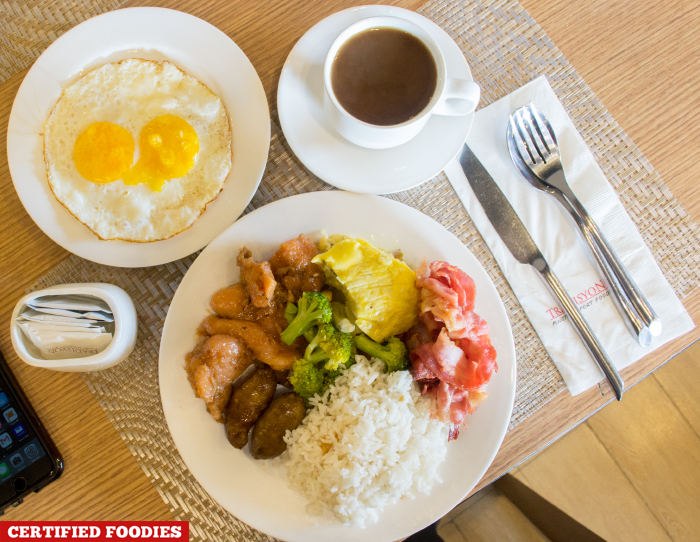 They have all kinds of breakfast food you can think of – from breads and pastries to fresh salads or from piping hot arroz caldo to delicious Pinoy delicacies.