I'm sure many of you would agree: there's something about Jollibee that keeps us coming back for more even with the wide variety of restaurant choices that are available to us. 99% of the time that we visit a Jollibee store, I just have to order their Burger Steak. I'll have to admit, it's my favorite alongside their Chickenjoy. So when I heard about Jollibee's Big Burger Steak, I simply had to have it. 😀
The distinct taste of Jollibee's Burger Steak is something I seem to always crave for. My friends, and Ken, can attest to this. And the Big Burger Steak definitely satisfies my big appetite. 😀
The patty is as thick as the 1/3-pound Champ patty. When my order was delivered, I got all giddy when I held the box – medyo mabigat sya ah. 😀 The Big Burger Steak came with their oh-so flavorful mushroom gravy. Thank goodness they were quite generous with the sauce (pinapapak ko minsan kasi). 😀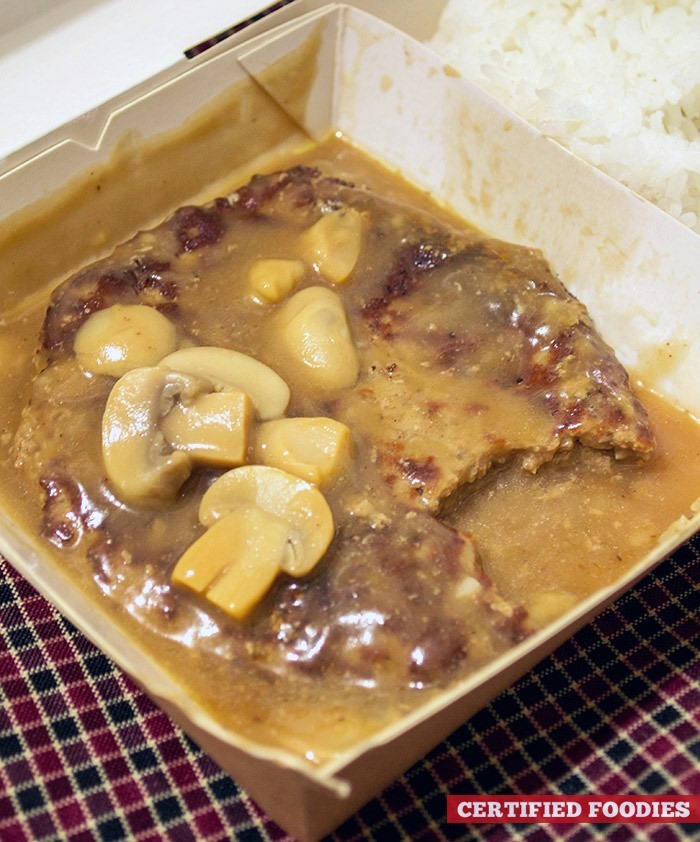 If you're like me who prefers just enjoying their Burger Steak without anything on the side (egg and fries), then the Big Burger Steak is perfect for you. Plus, it's cheaper pa than the Ultimate Burger Steak. 🙂
The Jollibee Big Burger Steak can be enjoyed solo for only Php 89, and if you want drinks with that, it's only Php 95. Sulit na sulit, especially for yuppies or people like me who want to limit their weekday meals to Php 100 lang. 🙂
You can order this through Jollibee Express Delivery hotline 8-7000 or online, www.jollibeedelivery.com. You can also follow @Jollibee on Twitter and Instagram, and @JollibeePhilippines on Facebook. Use the hashtag #BIGatin when sharing your Jollibee Big Burger Steak experience.
The following two tabs change content below.
Michelle (aka Mhel / blankPixels) is a social media nerd and works as a Digital Marketing Lead for one of the top online companies in the Philippines. On her free time, she travels, goes on food trip and loves to take photos. She's the main editor of this food blog.
Latest posts by Michelle Ignacio (see all)
Comments
comments