The sexiest ice cream bar is at it again, with a new luscious flavor to tickle our senses: Magnum Gold. Have you tried it yet? 😉
As you rip the wrapper open, the brightly colored Magnum Gold ice cream bar inside is revealed. It's coated with thick Belgian chocolate – 2 layers to be exact. The outer layer is in this luxurious color of yellowish gold.
A nice crunch welcomes you as you take your first bite off the ice cream bar, the Belgian chocolate coating gently crumbling in your mouth. The lusciously creamy vanilla ice cream inside, with swirls of salted caramel to boot, will melt your heart. Mmmmmm so good. It's definitely one indulgence you need to take time to enjoy. 🙂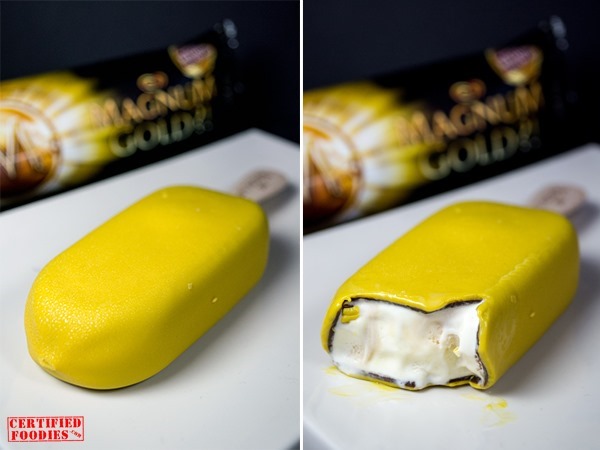 If you haven't tasted the delectable goodness of the all-new Magnum Gold, you are in luck! SM Supermarket, SM Hypermarket and SaveMore Markets nationwide are offering an exclusive promo – you get TWO (2) Magnum Gold ice cream bars for Php 100!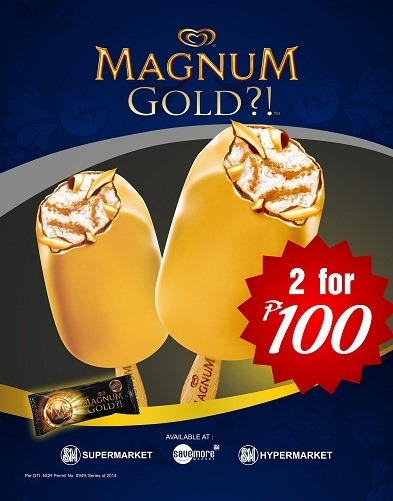 This promo has been extended until March 31, 2014, so take advantage of it! Of course, you can still buy just one Magnum Gold at Php 55.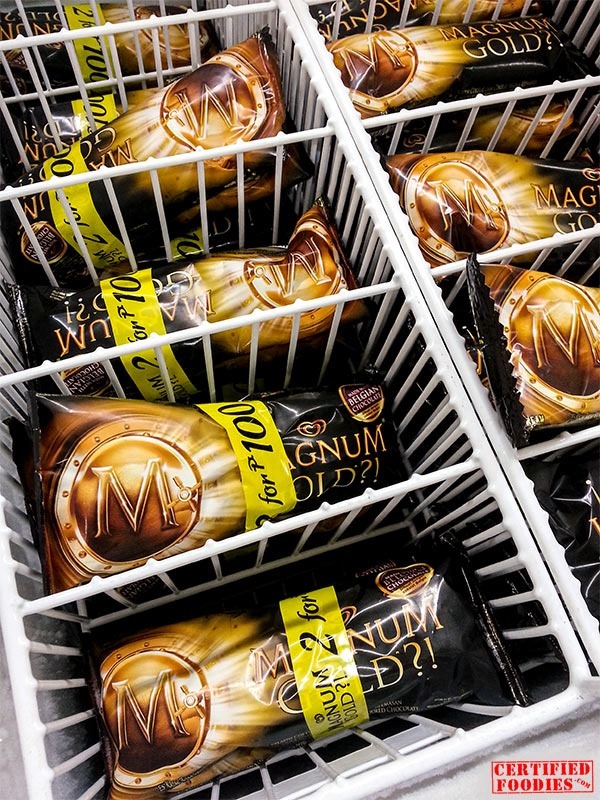 SM Supermarket sent us Magnum Gold ice cream bars to taste and share with our family and friends.
We were planning a Magnum Gold party since we don't want to eat everything (it's supposed to be an indulgence 😉 ), but we were too busy the past weekend that we decided to give some to our friends separately and let our nanay bring most of the ice cream bars to work yesterday morning. Her colleagues from Navotas Health loved the Magnum Gold. Check out their photos below. 🙂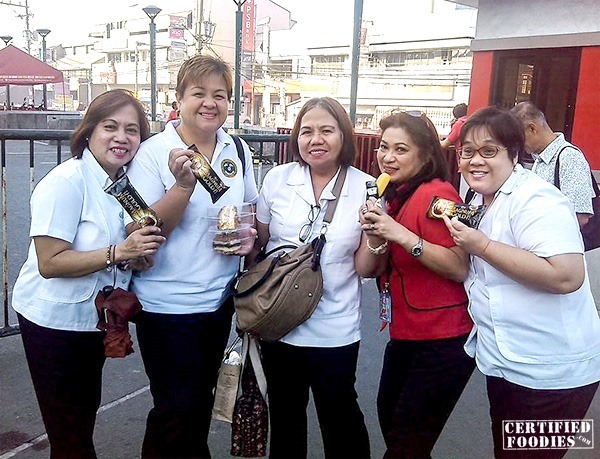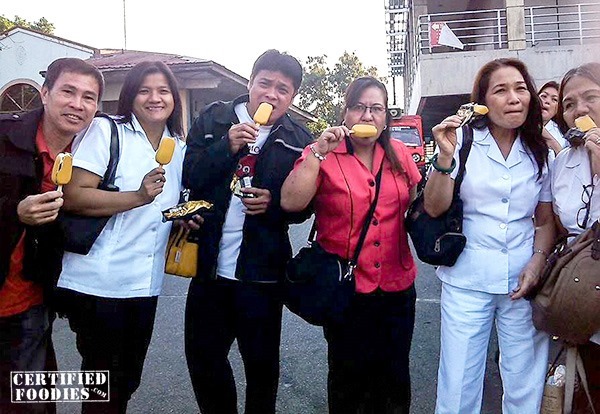 What do you think of the new Magnum Gold? Sound off at the comments section! 🙂
Magnum
Twitter & Instagram: @Magnum_PH
The following two tabs change content below.
Michelle (aka Mhel / blankPixels) is a social media nerd and works as a Digital Marketing Lead for one of the top online companies in the Philippines. On her free time, she travels, goes on food trip and loves to take photos. She's the main editor of this food blog.
Latest posts by Michelle Ignacio (see all)
Comments
comments