If you're looking for more foodie gifts for the holidays, here are our last minute recommendations: Brownies! Unlimited's new flavors and their addictive Brownie Chips. 🙂
First, let me tell you about their Brownie Chips. When we posted about the Brownie Brittle we recently got to try from Joe & Cherry, we found out (from a fellow foodie) that there's actually a local version of it and it's from Brownies! Unlimited.
We love their brownies, and their pastries have been a part of our younger years because it's our nanay's favorite pasalubong for me and Ken. So, of course, we were curious to find out if their version of the Brownie Brittle will be just as addictive.
We headed to their SM North Edsa branch and found packs upon packs of their Brownie Chips at the counter. They're priced at Php 65 per pack. I initially wanted to buy just 2, but Ken told me to buy more. I heeded because I was sure he'll hoard them. 😀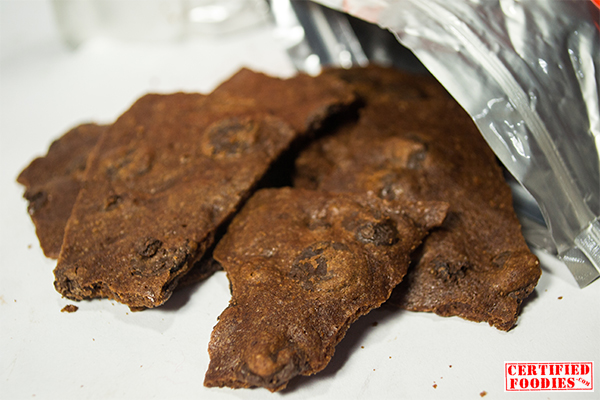 As soon as I opened the resealable foil pack, I already knew I'll be hooked. 😀 They were crisp, and the chocolate chips were still soft and chewy, which I love!
Maybe the only difference of the Brownie Chips from the imported version was the latter is more bitter. We're big fans of dark chocolate, so it did appeal to us more. But, that doesn't mean we didn't enjoy every piece of Brownies! Unlimited's brownie chips!
In fact, in two occasions, Ken "accidentally" slipped this thing (silica which they put inside to keep the contents fresh) into his mouth unknowingly because he was eager to chomp on the brownie chips. 😀 And it also happened to me when I was finishing off the last one we got. So, reminder to always take that out first. 😀
Last week, imagine how giddy I got when we received a holiday gift pack from Brownies! Unlimited with 2 boxes of their new flavors and packs of their Brownie Chips. What a generous gift! Thank you!! 🙂
We gave some of the Brownie Chips away and 3/4 of the second box to nanay's friends so they can also try the new flavors.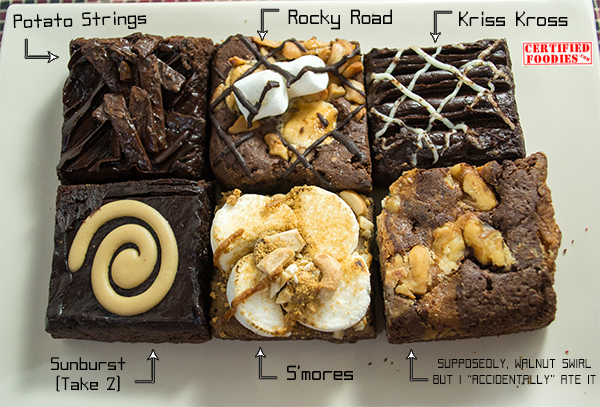 Yes, I "accidentally" ate the Walnut Swirl while I was taking photos. 😛
We took our time in tasting the new ones so we can appreciate each flavor better. It's too hard to pick our favorites, but we ended up with this top 3:
Red Velvet – This is hands down our top favorite. We like that it's not another brownie with chocolate. The cream cheese topping simply made this oh-so yummy!
Coffee Crunch – The crunch and texture, plus the right amount of sweetness was just delightful.
Sunburst – As the name implies, this will give you that burst of coffee flavors and wake up your senses. 🙂
These brownie variants are priced from Php 25 to Php 30 each. You can get a box of 4 (Php 90), 6 (Php 120), 10 (PHp 150) or 12 (Php 220).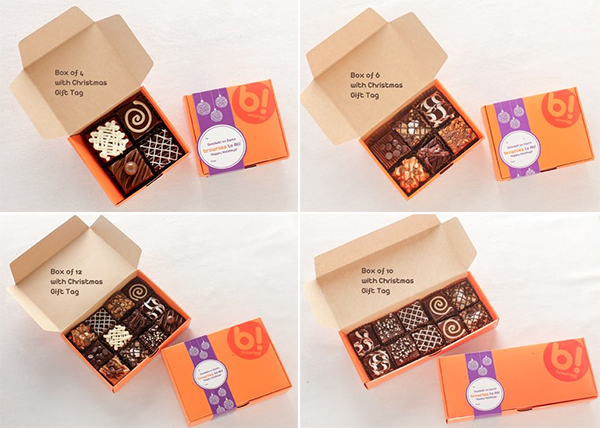 Here's the complete list of the new flavors (click to zoom).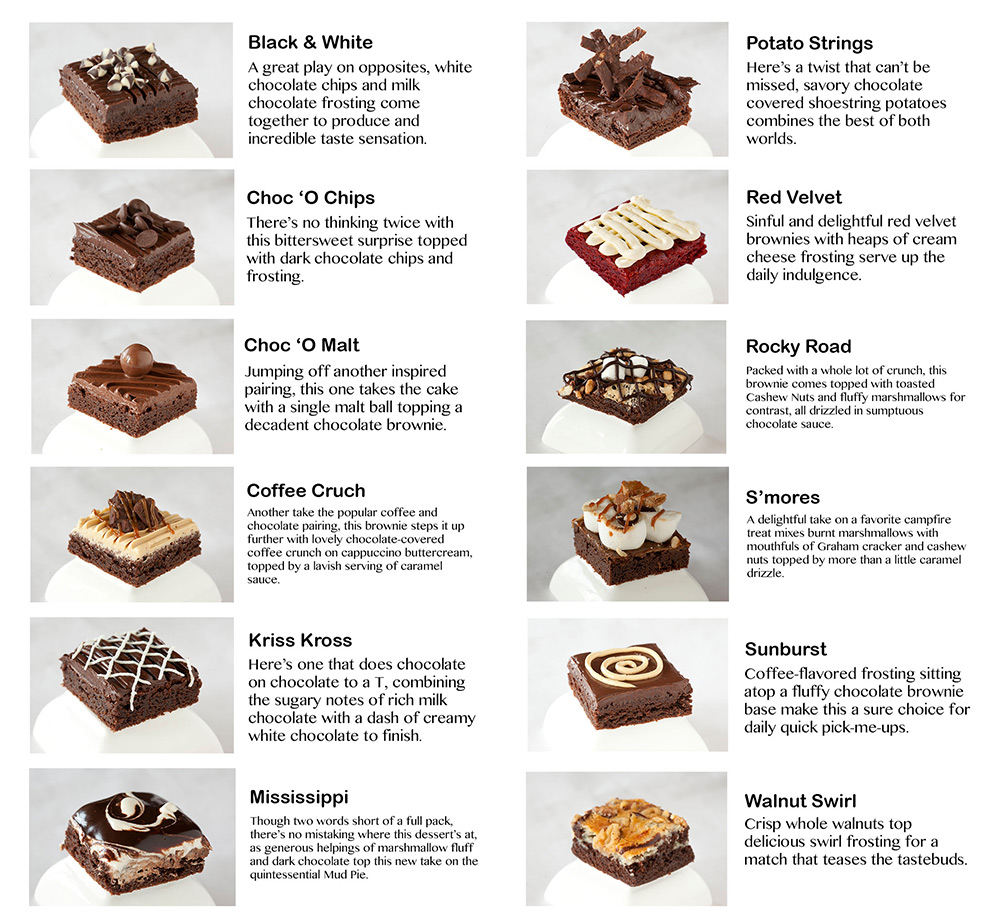 What's your favorite among Brownies! Unlimited's new flavors? Have you also tried their Brownie Chips? Let us know at the comments section, will yah? 🙂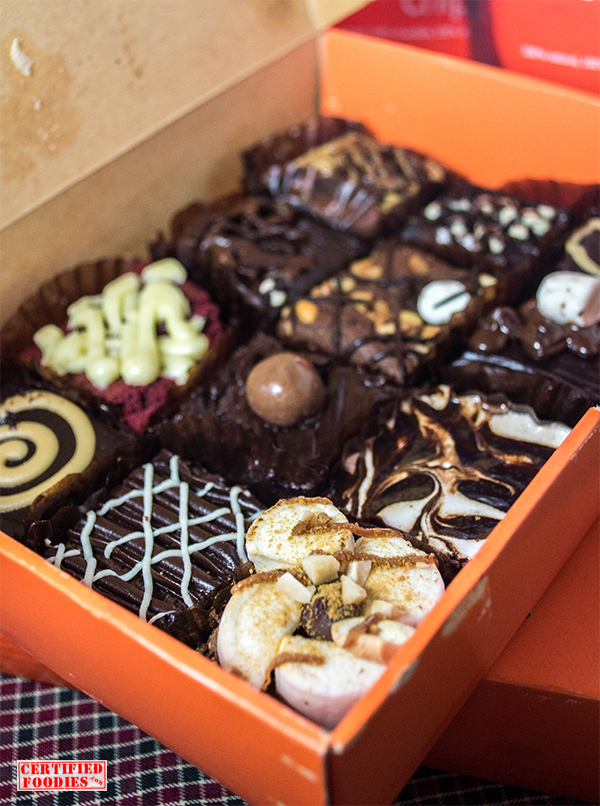 Brownies! Unlimited
The following two tabs change content below.
Michelle (aka Mhel / blankPixels) is a social media nerd and works as a Digital Marketing Lead for one of the top online companies in the Philippines. On her free time, she travels, goes on food trip and loves to take photos. She's the main editor of this food blog.
Latest posts by Michelle Ignacio (see all)
Comments
comments