Yes, we know, we still have an ongoing giveaway to celebrate Certified Foodies' first anniversary (update: extended until the end of the month). But, we know you're all up for another giveaway.
That's why for this month, we, along with our fellow generous bloggers, are giving away awesome prizes in a much-anticipated giveaway caravan – Pasko sa Agosto.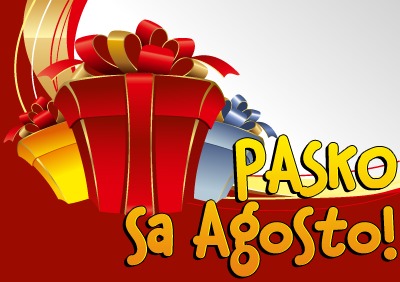 For our food blog, we are giving away this Celebrations by Sharon Maya mixes gift pack: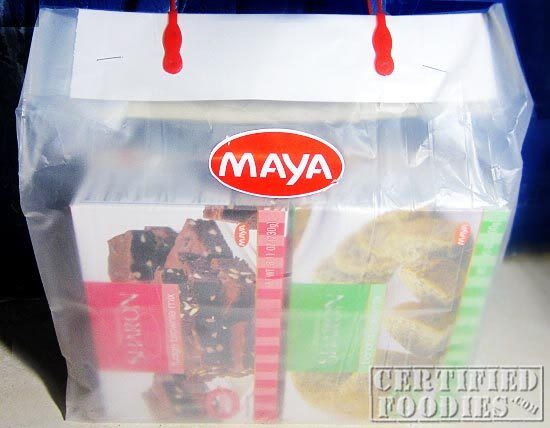 This goodie bag contains FOUR mixes – Banana Cake Mix, Party Cupcake Mix, Crinkle Cookie Mix, and Fudge Brownie Mix. You can easily bake these at home. The instructions are at the back so that should make it quick for you. You can even bake them on your oven toaster! 🙂
We haven't used these mixes YET, but knowing that these are from Maya, the brand that brought us the popular and yummy hotcake mix Fluffy n' Tasty, we're pretty sure we're going to love them, too. But, stay tuned for our feature of these mixes on here, aight?
So, how do you join exactly? Well, we made this VERY EASY for you. Just follow these instructions:
If you'd like to join the other giveaways hosted by the Pasko sa Agosto participants, check out the list here. We'll keep that updated as more generous people join in. If you're interested in joining the caravan, you've got til the 17th to do so. Here are other giveaways on our personal blogs:
Just Another Pixel's Pasko sa Agosto Giveaway – Win a Yahoo! Wall Clock – My personal blog and I'm giving away the same cute wall clock. 🙂
Ken Avenue Pasko sa Agosto Giveaway – Another chance to win a Yahoo! Wall clock.

 

Thanks to Mommy Rubz for organizing this caravan. 🙂

 

For the Love of Freebies!!
The following two tabs change content below.
Michelle (aka Mhel / blankPixels) is a social media nerd and works as a Digital Marketing Lead for one of the top online companies in the Philippines. On her free time, she travels, goes on food trip and loves to take photos. She's the main editor of this food blog.
Latest posts by Michelle Ignacio (see all)
Comments
comments