Last week, April 19th, I was invited to join Kenny Rogers Roasters' Bloggers Night at their Katipunan branch. They were launching their new products and introducing us to their brand ambassadors.
I've been an avid Kenny Rogers Roasters diner for years. In fact, one of our homemade recipes here on our food blog is our own version of their Cheese and Garlic Potato side dish which I love, love, love! I also super enjoy the flavors of their roasted chicken and recently, their Burger Steak, which I still have to blog about.
Since my bro and I are starting to eat healthier, it was just the right timing for us to be invited to this event. The slogan of Kenny Rogers Roasters campaign to healthier eating is so timely. I agree with them. If you want to live a healthy life, it's all about healthy CHOICES.
They also want to change the perception that if you want to be healthy, you need to sacrifice a lot when it comes to food. Kenny Rogers Roasters wants us to know that there are healthy options that are delicious, too.
In line with this campaign, we were introduced that night to their latest offering, Hainanese Chicken. It's a very popular dish in Singapore where the chicken is poached, paired with Hainanese rice and complemented with 3 different sauces. Kenny Rogers changed it up a bit with their own twist, adding some Pinoy flavor to it by topping the rice with garlic chips, which I know a lot of us Filipinos love.
That's my plate of Hainanese Chicken. For  Php 185.00, you get a quarter (1/4) chicken, Hainanese rice, chicken broth/soup, and the 3 sauces. I enjoyed this dish, especially with the combination of the chili and sweet soy sauces mixed with the very tender chicken.
It's truly very healthful and you won't have to worry about indulging yourself too much since the chicken is poached. No need to worry about having to use Dermagist or something like it since the chicken is not fried. I'm actually going to try preparing my own version of this at home, making sure it doesn't end up tasting more like my nanay's Tinola.
For dessert, Kenny Rogers Roasters had a surprise in store for us – their own Frozen Yoghurt! I was pretty excited about this news. If you've been following this food blog, you probably already know I've been trying out different frozen yoghurt stores to compare them with the rest I've already enjoyed. Yes, I'm addicted to frozen yoghurt (or yogurt, froyo, whatever you wanna call it).
I'm so glad to hear that Kenny Rogers Roasters (KRR) now has froyo on their menu. That means I won't have to go to a froyo store after my meal at KRR. I can enjoy a cup of froyo right there and then. It's a healthy dessert and very affordable, too. A small cup of their frozen yoghurt is priced at Php 35, while the larger cup, like the ones we got, are priced at only Php 55.
The photo above shows some of the toppings available for you to choose from. My favorites are the brownies, mango bits and crushed graham. With that amount of frozen yoghurt and toppings, the price of Php 55 is really a great deal!
Here's me and Ken with our own cups of Kenny Rogers Roasters Frozen Yoghurt. We loved the creaminess and subtle tanginess of it. All I can say is it's now on top of our faves list. 🙂

Ken's photo, courtesy of Kenny Rogers Roasters
After our meals, we were then introduced to Kenny Rogers Roasters new brand ambassadors namely Phil and James Younghusband of our Azkals football team, pro surfer Lorraine Lapus, and pro tri-athlete Mica Tantuico. They all reflect what Kenny Rogers Roasters is aiming for – healthy lifestyle, healthy choices.
Only Phil and Mica were at the event though. Their photo above doesn't do them justice! Mica is so much prettier in person, and Phil, well, he's way cuter, too.
When asked why they agreed to be the brand ambassadors of Kenny Rogers Roasters, Mica answered it's because they are giving healthy choices for their diners. Phil, on the other hand, replied by saying that as an endorser, he wants to have a partnership with a brand that represents his lifestyle or how he lives his life. Good answers, eh?
Here's me and my bro with Phil and Mica, photo courtesy of Kenny Rogers again.
All in all, I had a great time at the event. I'm so glad to be part of the bloggers night of one of my favorite restaurants, Kenny Rogers Roasters. Thank you, Tina, Marco and to the rest of the KRR family for the invite and warm accommodation.
Bloggers who joined Kenny Rogers Roasters bloggers night, with Phil and Mica.
Here are some more photos at the event. The rest of our photos are posted on Certified Foodies' Facebook page.
Marco of Kenny Rogers Roasters telling us more about what they're aiming to accomplish as a brand towards healthier options and choices for their patrons.
We played a game where we need to spell out HAINANESE using letters found under our tables. We were the first group to finish and were awarded with limited edition Kenny Rogers Roasters tumblers.
Thanks letter H for joining us! 😀
The bloggers at my table – Ruth, Jeman, Edel and Nice. Ken took this photo on Nice's camera.
I highly recommend you also try Kenny Rogers Roasters Hainanese Chicken and Frozen Yoghurt. Let me know what you think. I'm sure you'll also enjoy them like how we did. 🙂
Join Kenny Roger's Facebook page or check out their website for more information on their healthy options.
For the Love of KRR…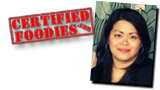 Our entry this week for: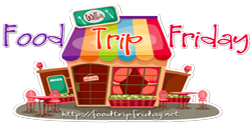 The following two tabs change content below.
Michelle (aka Mhel / blankPixels) is a social media nerd and works as a Digital Marketing Lead for one of the top online companies in the Philippines. On her free time, she travels, goes on food trip and loves to take photos. She's the main editor of this food blog.
Latest posts by Michelle Ignacio (see all)
Comments
comments