We've talked about Tokyo Tokyo before, but it was mainly because of their Chicken Karaage, which we LOVE! It's one of our guilty pleasures. We have other favorite dishes on their menu, but we're here to talk about the new Maki and Shrimp Katsu Donburi that we're sure many already tried and enjoyed.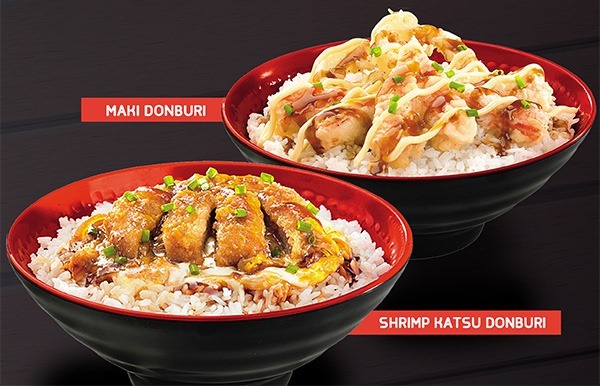 We've also mentioned about how much we're into Japanese food. It even tops Ken's favorite cuisines. What we like about Tokyo Tokyo is that we can have our tasty Japanese food fix at affordable prices. So if you're craving for Donburi, you might want to try these 2 new delicious options.
The Maki Donburi bowl is Tokyo Tokyo's play on their popular California Maki, which includes a combination of crunchy Kani and crisp onion rings drizzled with zesty Japanese Mayo and a savory sauce.
The Shrimp Katsu Donburi, on the other hand, is a variation of Tokyo Tokyo's Katsudon. Crunchy shrimp patty smothered in rich sauce on top of hot rice. I think this will be Ken's pick, and I'll go with their Maki Donburi.
You can order these Donburi bowls for Php 85 a la carte, and Php 99 if you want the meal with your choice of soft drink.