Whenever Mhel and I are badly craving for some quality Japanese food, Malabon City has never been the first place that comes to our minds. But all that has changed when we've finally discovered the newly opened Sushi Master right at our hometown.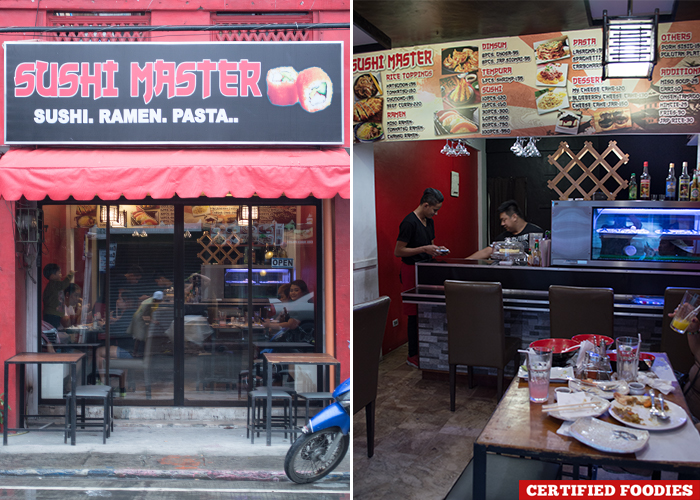 Sushi Master, which opened June of 2015, stands along what I call the "foodie avenue" of Malabon City, where big-name food businesses like Nanay's Pancit Malabon and Dolor's Kakanin are also strategically located. The restaurant is jointly owned by the foodie couple Nolenz Evanglista and Emily Panganiban. Nolenz has worked in Japan for a few years, so he has first-hand knowledge of the flair and flavor of authentic Japanese cuisine.
They have been inviting us to visit their restaurant even before they have first opened their doors. One long weekend in August, we finally gave in to their request, and now we'll tell you how our dining experience went.
For our drinks, we ordered a glass each of their Iced Tea, Pink Lemonade, and Mango Shake. Their Pink Lemonade (Php 50) has the right balance of sour and sweet that I particularly loved, while the Iced Tea (Php 30) was not too sweet or bland. It was a cold day but it didn't stop our Nanay from enjoying their perfectly refreshing Mango Shake (Php 75).

I've heard only good things about Sushi Master's Gyoza (Php 95) when my friends visited a few weeks earlier, so I was really curious to get a taste of it. The wrapper was a little thicker than most gyozas from other Japanese restaurants, but the filling was one of the most flavorful we've had.