We were invited by Pancake House to try their newest offering – the Hearty Pan Chicken Set, so, yesterday, one lazy Sunday afternoon, we decided to pay them a visit at their Dela Rosa, Makati branch.
It was our first time at this branch. Quaint is the perfect word to describe it for its limited seating capacity. We usually frequented the one in SM North EDSA when we were still staying at Malabon. Even then, we've always ordered their crispy pan chicken.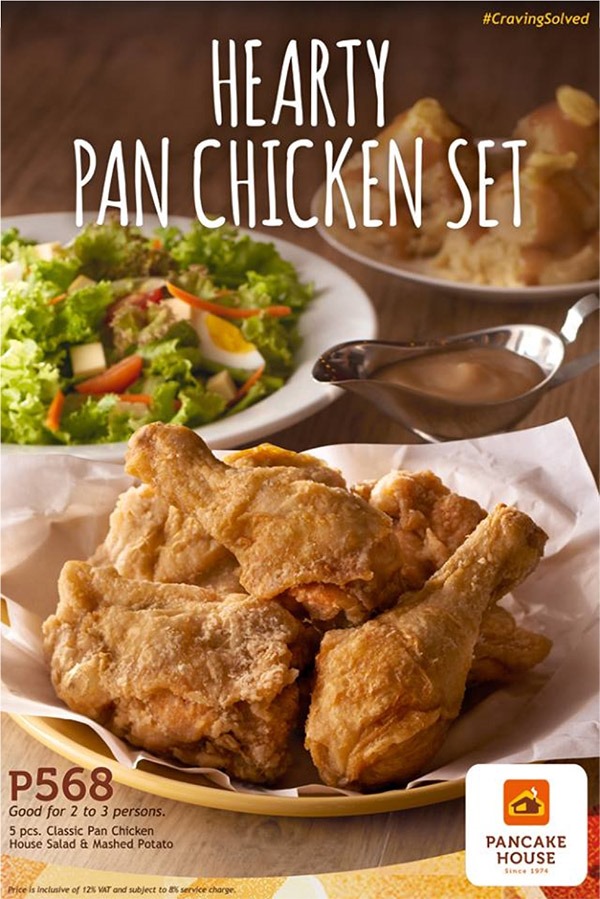 You can get the Hearty Pan Chicken Set for only PHP 568, which is already good for 2-3 persons. The store manager informed us that it can even be shared by up to 5 persons. Yes, we believe that it's possible, but not with the voracious appetite we were sporting when we arrived.
The Hearty Pan Chicken Set comes with 5 pieces of Pancake House's classic pan chicken, 3 scoops of mashed potatoes, and a big plate of their house salad.