There's this small Japanese hole-in-the-wall food stop near our house that we usually see jam-packed with customers at night. We really had no plans at all of trying the place, since we've had authentic Japanese fare from topnotch restaurants and hotels in Manila (Yabang naman! 😀 ) and we're quite sure that the place will be nothing less than a disappointment. But it was until we met a fellow foodie who raved about how awesome their Takoyaki was that we finally decided to pay OZEN Japanese Food in Malabon a visit.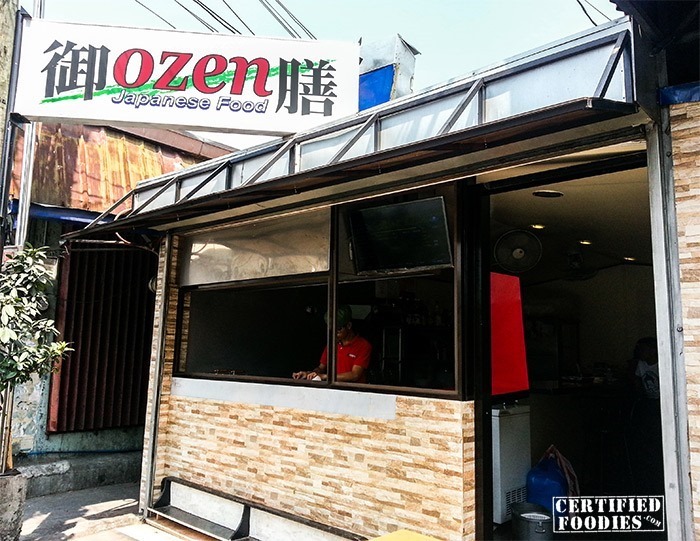 Our first try was a total disaster, service-wise. They had 3 groups of families that were dining in, so we had to wait over an hour to finally get our food. We ordered three sets of Takoyaki — two to-go and one for dining in because we wanted to take a quality photo of their Takoyaki for the blog. I didn't get my hopes up, since my first encounter with a mall-bought Takoyaki was totally unremarkable.
I picked up a piece and took a small bite. My eyes widened in amazement, and from then I knew that it's the best Takoyaki I've ever had my whole life! Well, I exaggerated a bit there. 😀 It took us a couple of balls to finally establish how delicious their Takoyaki was. It was so good that we came back the next day – in the afternoon this time – so we didn't have to battle a crowd of patrons to get our food.