If there's one Filipino dish I can bear to eat daily, it'll have to be Sinigang. Our nanay has tried a variety of Sinigang – with seafood, pork or even chicken and beef (yes, she has tried all sorts of proteins with this dish). She has always cooked it the traditional way, but she was excited and welcomed the idea of adding a tasty twist to a classic dish – Sinigang with Del Monte Tomato Sauce.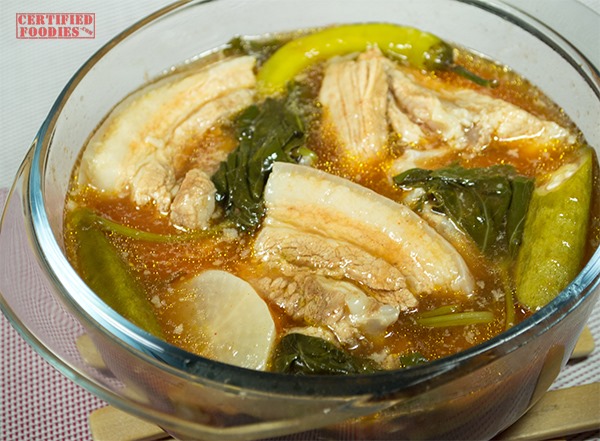 Sinigang is a savory sour soup that we Filipinos love. The acidity may come from green mangoes, guava and, more widely used, tamarind (sampaloc). Pork, bangus or shrimps are the usual main ingredients, along with vegetables like kangkong (water spinach), okra, chili (siling haba/pang-sinigang), and onions. Our nanay also add slices of tomatoes to it, but we both haven't encountered or tasted this dish with actual tomato sauce.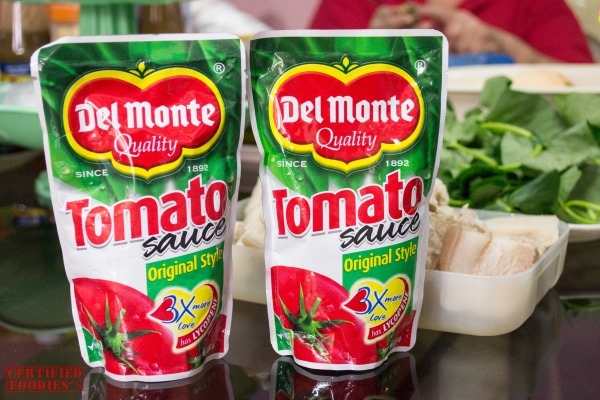 That's until we found out about Del Monte's Red Movement where they take classic Filipino dishes and add their famous, Filipino favorite tomato sauce into the mix. Some combinations may sound weird, but knowing the brand and the recipes they share through Del Monte Kitchenomics, we know they wouldn't just come up with concoctions like the Red Bulalo or Red Pesang Bangus without actually testing and proving that adding tomato sauce to these dishes actually works. If you want the recipes for these other dishes, visit www.delmonte.ph.
If you're aching to know how our nanay made her Del Monte Red Sinigang, read on.