There's no better way to blow off some steam after a hard day's work than chillaxing with your barkada over good food and strong booze. That is exactly what we did when Dencio's Bar and Grill invited me and my friends to visit their Eastwood branch to try their bestsellers and latest food and beverage offerings!
Dencio's at Eastwood Citywalk has a simple yet inviting façade that attracts big groups of friends or officemates, who are out for a few rounds of drinks. But that doesn't mean you can't drop by just to have lunch or dinner because, after all, do they have a sumptuous line of dishes and drinks that greatly appeal to the Filipino appetite.
The interior is very straightforward with its harmonious combination of wooden furniture with natural design pieces, giving it a comfortable and very Pinoy atmosphere. The al fresco dining area is ideal for groups with smokers. For non-smokers like me, they have two spacious air-conditioned rooms on the second floor, which can also be booked for private events.
Dencio's Bar and Grill
Now onto our drinks! We were quite parched when we arrived at Dencio's, so we ordered four of their bestselling fruit shakes (PHP 85 each). One sip and we knew that they use only the freshest fruits and ingredients in whipping up these refreshing beverages.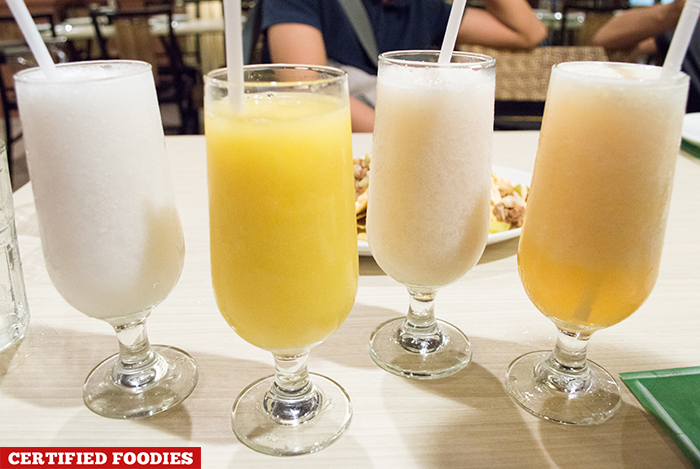 Can't decide between ordering nachos or pork sisig? Don't fret; you can now enjoy both with Dencio's Macho Nachos (PHP 175). At first, we had no idea why it was named as such, until we took our first bite and realized that the dollop of meat on top of the nacho chips was actually made with sisig.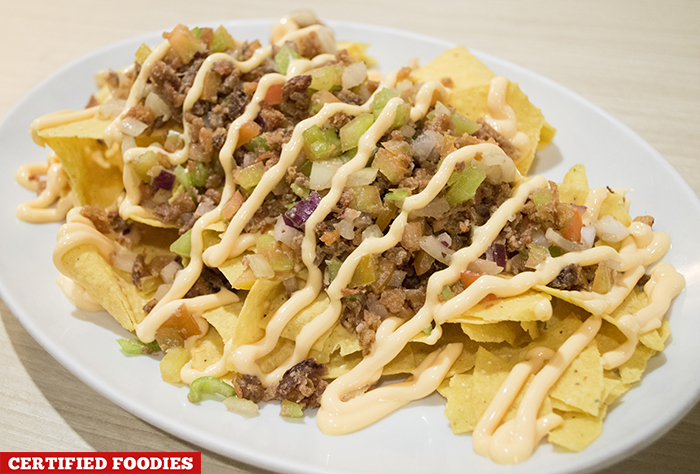 The next dish that landed on our table was the Pancit Dencio's (Platter PHP 205 | Bilao PHP 449). It's a plate of canton noodles with fresh vegetables, pork, and seafood, all tossed in a thick and super flavorful sauce that I seriously wanted to eat it with a cup of rice. Haha!