With all the burger shops opening all over the Metro, ranging from affordable to really pricey, it's good to know that there's one place you can easily go to when you need a burger fix – a place familiar and you know won't disappoint. I'm talking about Burger King.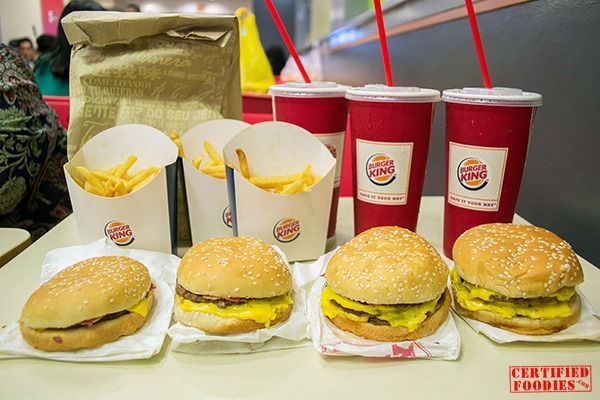 Burger King was our go-to place for burgers from way back and so we trust them to always deliver, with their 100% flame-grilled beef burgers. Ken and I always order Burger King's Whopper. When they came out over a month ago with the BK Stacks burgers, we just had to go and try it. They also sent us gift certificates, which was perfect timing. 😉
When you order the BK Stacks, you have the option to pick how many patties you want – 1, 2, 3 or 4. Obviously, Ken was more than willing to take on the 4-patty King Stacks burger, I got the next one in line – the Chief with 3 patties. Our nanay wanted the Chief, but she went for the next best thing – 2 patties, the Boss. 😀 We took home the Dude with 1 patty.