2012 was a delicious year for us as we discovered new restaurants deserving of a feature here on our humble food blog. However, we neglected to share them because of many things. Though our features of these restaurants will be a few months to a year late, we still believe our dining experiences were worth writing about, more so because  the flavors still linger in our minds. Without further ado, first up is Diamond Hotel's The Cake Club located at Bonifacio High Street Central.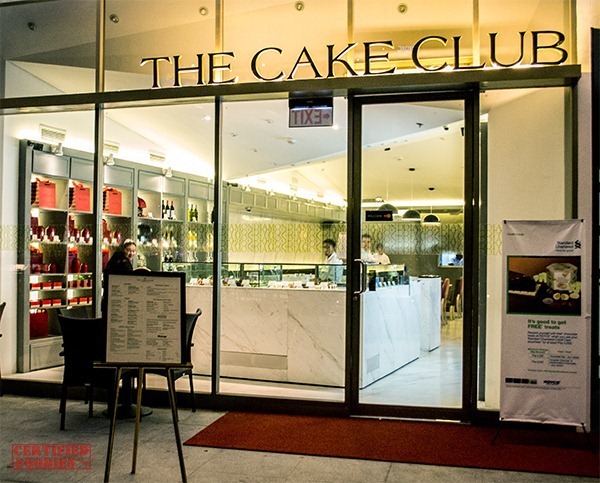 By the restaurant's name itself, you'd think The Cake Club specializes in cakes or desserts. Well, yes, they do. However, they serve delectable dishes that we're sure you'll enjoy too.
We were invited for dinner at this cozy restaurant in BGC. I remember walking past the restaurant one time after having lunch with the family at a different resto, and Ken was telling me he wants to return to find out what The Cake Club is all about. So it was definitely an invite we simply can't refuse. 🙂
As soon as you walk in, you'll be welcomed by The Cake Club's abundant display of their yummy desserts, which made us look forward to that part of our dinner even more.