When Ken and I decided to move out of our home in Malabon and live on our own, we both agreed it's the perfect time to kick-start a healthier lifestyle by eating better at home. So when a high school batchmate asked me if we wanted to try their juice cleansing programs at Juiceria Cleanse, Ken and I immediately said yes.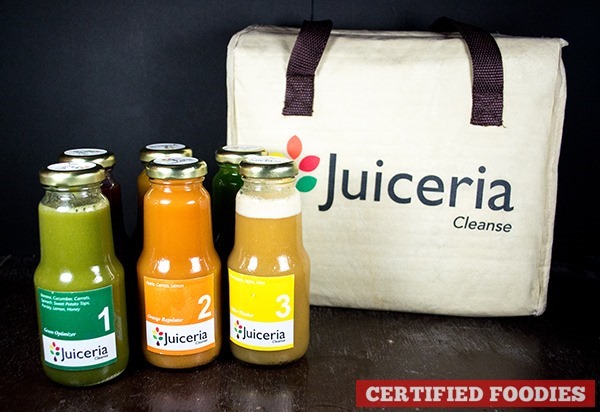 Okay, we didn't exactly say yes right away. 😀 I've been hearing so much about juice cleansing that I had all these doubts in my head. I am very much aware of the benefits and the nutrients you can get from juicing, but I wasn't prepared for fasting or not eating anything at all. I might go HANGRY (y'know, all the mood swings or you get easily angry because you're hungry 😀 ) during the 3-day program, and I might not be able to concentrate while working. Sure, I was working from home then, but it was quite an intense week since I was transitioning from online work to office girl again. Can I handle not eating anything when I'm used to eating the stress away?! 😀
Junlyn, the woman behind Juiceria Cleanse, assured me that I wouldn't have any issues during the 3-day period. She said that they have many clients who go through their programs during workdays. To play it safe, I chose Juiceria Cleanse's Reboot program since this allows me to eat at least one healthy meal a day. Ken, who went on a strict diet a few years ago and was determined he can take it, went for their 3-day Bootcamp program so it was all juice for him.