In culinary school, we were taught that great food begins and ends with the ingredients. The dishes that you prepare will only be as good as the quality of the ingredients you put in them. Using fresh meat and produce is ideal in cooking excellent meals, but most of us simply do not have the time to do supermarket runs daily and cook from scratch. Thankfully, there are high-quality food products out there made with premium ingredients which can cut cooking time in half but do not jeopardize flavor and nutritional value. One prime example of that is Contadina.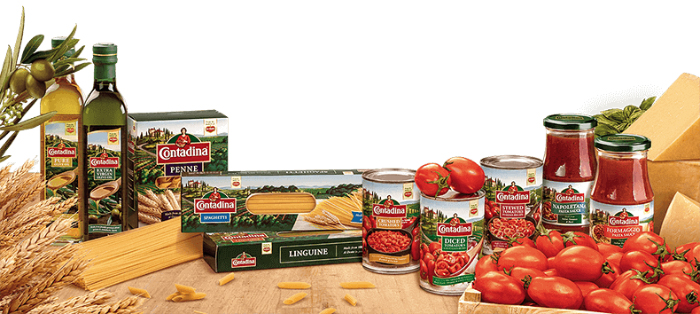 Contadina came from the same makers of Del Monte, one of the most trusted brands for high-quality culinary products. Contadina is an Italian word which means "woman of the fields." It symbolizes the care and compassion that these women pour into making flavorful and authentic dishes. They adopt the Mediterranean philosophy of cooking meals with passion by using only the finest and freshest ingredients which are harvested from the world's most abundant regions.
The new Contadina product line consists of basic Mediterranean cuisine essentials:
Olive Oil
Sourced from Andalucia, Spain, Contadina's Olive Oils are extracted from freshly-pressed Hojiblanca olives, hand-picked from 100-year old trees cultivated under the Mediterranean sun.
Pasta
Their beautiful pastas are made from premium-grade 100% Durum Wheat Semolina, straight from the Western Prairie provinces of Canada. Firm and bouncy, each piece is a delectable bite worth savoring for a truly authentic Mediterranean pasta experience.
Pasta Sauces
Made in Italy, Contadina's pasta sauces use fresh tomatoes, herbs, and authentic cheeses. Each pasta sauce is thoughtfully prepared, following a traditional recipe to reward you with authentic flavors that are undeniably Italian.
Tomatoes
Grown in California, their Roma Tomatoes are made with love and an abundant supply of sun and nutrient-rich soil resulting in firm cuts that aren't lost after cooking and a delectable, fresh tomato flavor that enriches your recipes.