Aircon on full-blast and electric fans on their maximum speed, yet here we are still soaking wet in a pool of our own sweat. It is days like this that a quick getaway to some place colder like Tagaytay is more than a welcome respite from the scorching heat in Manila. And that is exactly what we did last March when we packed our bags and fled to spend a weekend at one of the oldest and quintessential hotels in Tagaytay City, Taal Vista Hotel.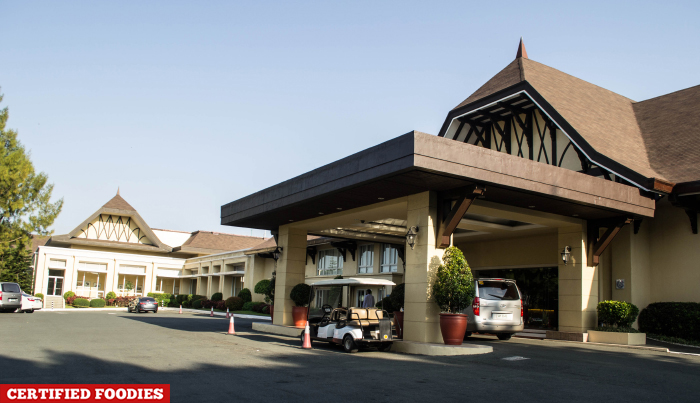 Taal Vista Hotel, Tagaytay City
From the year it was established in 1939, Taal Vista Hotel has been recognized for having the best vantage point to enjoy a mesmerizing view of the Taal Volcano—famous for being the world's smallest active volcano within a lake, which is within a volcano in the middle of a larger lake. It's truly a breathtaking sight that has never failed to amaze foreign and local tourists alike.
The English Tudor Mansion-style hotel perfectly marries timeless architecture and design with modern amenities. The spectacular view of the Taal Lake and the crisp, cool climate of Tagaytay just add to the magical appeal of Taal Vista Hotel, making it the top choice for a quick escape from the hustle and bustle of Manila.
Rooms at Taal Vista Hotel
The rooms of Taal Vista Hotel are divided into two areas – the Lake View and the Mountain View wings. The Lake View Wing, the older between the two buildings, boasts of rooms with a gorgeous view of the Taal Lake.  The Mountain View Wing may not have a view of the lake from its windows, but it makes up for being located closest to the hotel's amenities like the outdoor swimming pool, gym, playroom, spa, game room, the view deck, and it's only a short walk away from Taza Fresh Table Restaurant.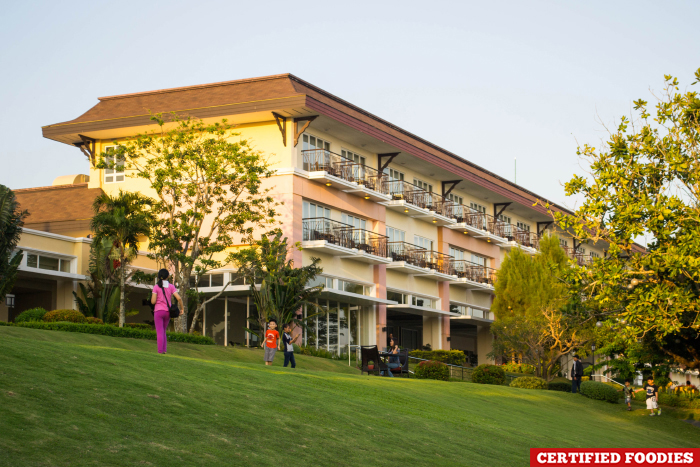 We stayed at the Deluxe Queen room in their Lake View Wing. Our room had one single bed and one queen-size bed with clean linens and plush pillows.