You know a Filipino restaurant is good when their food reminds you of your mom's cooking and you feel right at home. There are but a few restaurants in the country that were able to make us feel that way, and we never really thought we would find one tucked inside Azalea Baguio – Tradisyon Restaurant.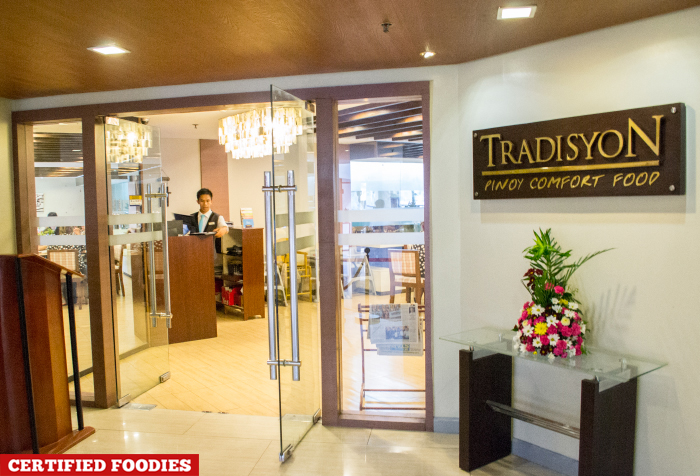 Tradisyon Pinoy Comfort Food Restaurant
If you're looking for good eats in Baguio, you don't really have to go far, really. One elevator ride from your hotel room in Azalea Baguio is Tradisyon Pinoy Comfort Food Restaurant, where they offer their guests a good mix of all-time Filipino favorites, local Baguio fare, and a few international dishes.
Tradisyon delivers a homey feel with colors and textures similar to that of a bahay kubo. The plush chairs, bright yellow lighting, and intricate wall décor all contribute to that appeal. The restaurant has a seating capacity of 70 persons, which can easily handle the influx of diners during their operating hours.
Breakfast Buffet at Tradisyon Restaurant
Guests staying at Azalea Baguio can fuel up and jump-start their day at the hotel's daily breakfast buffet that starts from 06:00 to 10:30 in the morning.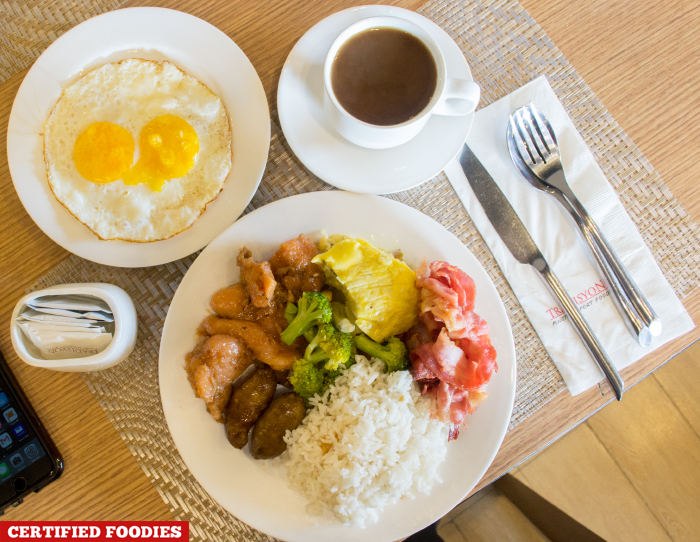 They have all kinds of breakfast food you can think of – from breads and pastries to fresh salads or from piping hot arroz caldo to delicious Pinoy delicacies.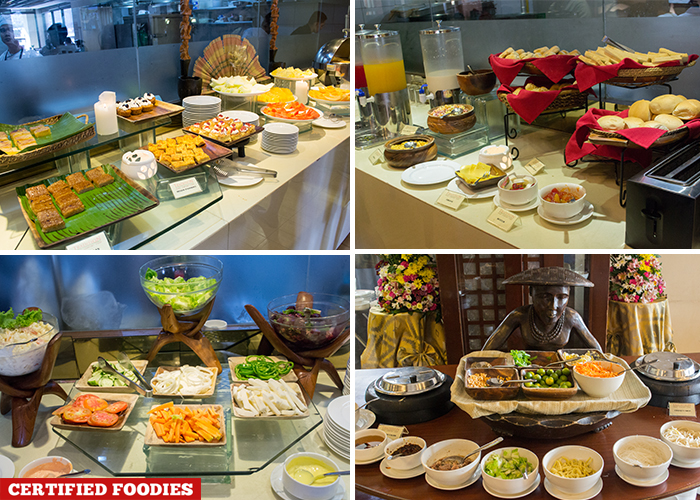 And if you prefer enjoying your breakfast with rice, then they have a number of delicious viands like the Baguio longganisa, pork adobo, and my favorite—their chicken tocino—which was so good that I ended up getting another clean plate and filling it up with the tocino. I'm pretty sure I was able to consume about half a kilo of it in just one sitting. Haha.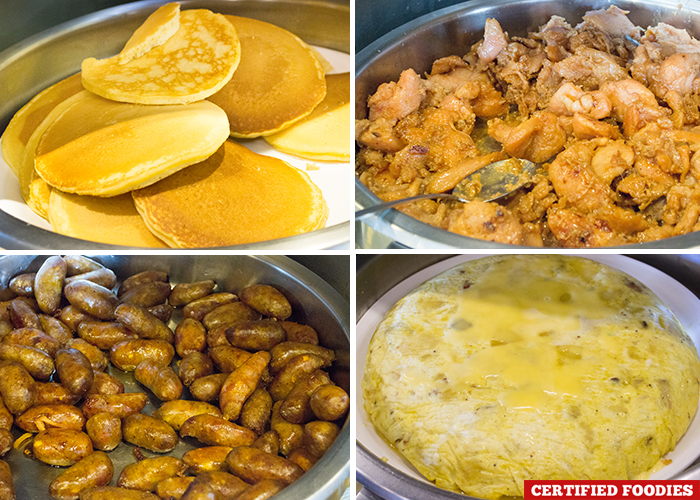 Tradisyon Restaurant also has an egg station, where you can ask the chef to cook you up your favorite egg dish, may it be an omelet, sunny side up, over easy, or just any way you want it. Me? I always go for a ham and cheese omelet.
A La Carte Menu at Tradisyon Restaurant
If you think Azalea Baguio's breakfast buffet is already amazing, wait until you've tried their a la carte menu, which is perfect for lunch, dinner, or for some light snacks after going all around Baguio.
My family and I are not what you can consider as morning people, so we usually prefer doing our tours after lunch. Before heading out, we would get a heavy lunch first. Some lunch dishes you can try at Tradisyon are some local dishes like grilled squid and pinakbet. They also have Spanish callos that have good quality tripe, which I absolutely loved!
I really enjoyed eating their lengua. It was very good and the tongue was cooked nicely that they were soft and flavorful.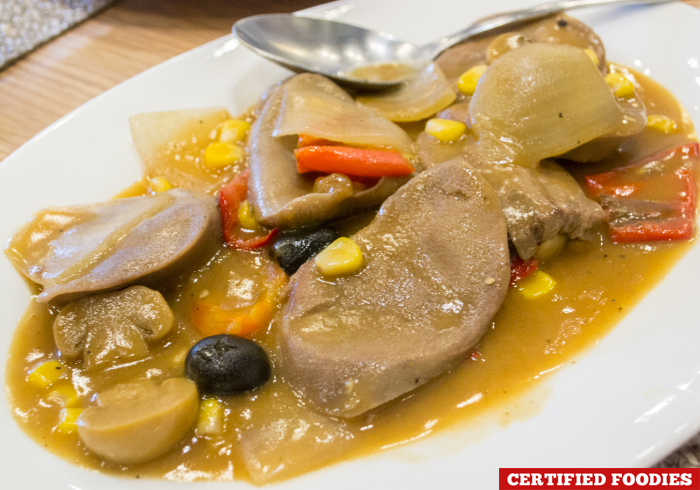 And we highly suggest that you try their kare-kare, too. This is the dish that truly made us feel right at home because Tradisyon's kare-kare came very close to our Nanay's version.
Another favorite was their Lechon Kawali. It's a plate of pork belly, deep-fried to a crisp. They're so addicting, especially if you dip them into some vinegar and ate it with some pickle relish.
For light snacks, you can order their pasta dishes like the spaghetti and carbonara. Their spaghetti is done Filipino-style so it's sweet and meaty, just like Jollibee's.
Mexican Buffet at Tradisyon Restaurant
For fans of Mexican food, I bet you'll be thrilled to find out that Tradisyon Restaurant is currently hosting a Mexican Buffet every Wednesday night from 06:00 to 10:00 PM.
Travel to Mexico with your palate at Tradisyon, where they will be serving authentic Mexican and Tex-Mex food that you will surely enjoy. Mexican food are known to be flavorful and full of spices, and that's exactly what you will get.
They also have a taco station, where you can customize and assemble your own tacos. You even have the choice to use soft tortilla or taco shells.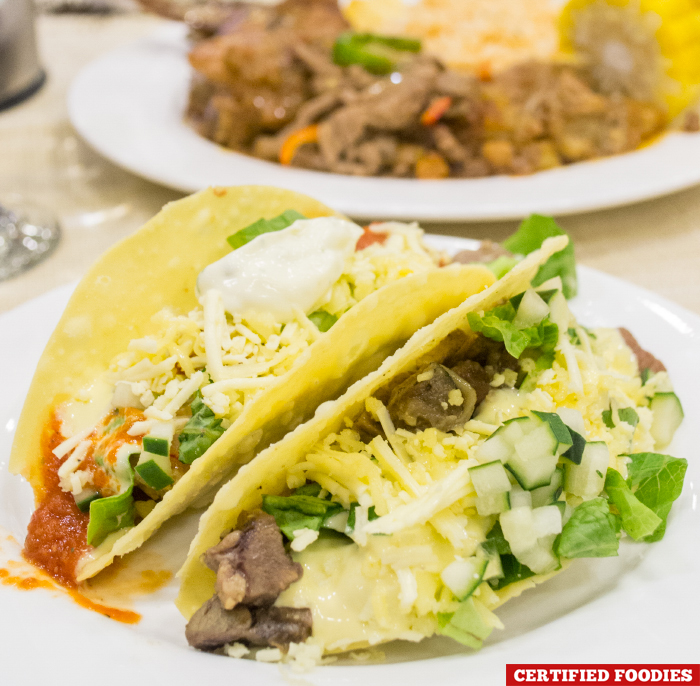 They charge PHP 400+ per adult. Kids 6 years old and below eat for FREE, while kids 7 to 11 years old will get 50% off from the original price. It's that cheap. So go ahead, put your sombreros on and head straight to Tradisyon Restaurant for some amazingly good Mexican food!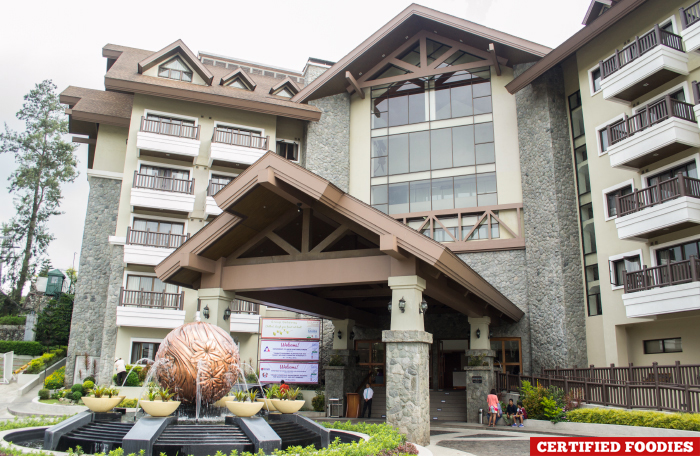 Tradisyon Restaurant at Azalea Residences Baguio
No. 7 Leonard Wood Loop, Brgy. Manuel Roxas, Baguio City 2600
The following two tabs change content below.
Kenneth is the chef in the family (he studied Culinary Arts and Baking & Pastry Art in GCHA). He's responsible for most of the more complicated recipes featured here, and loves preparing pastries and desserts. Aside from being a chef, he's also a Registered Nurse and Midwife. His love for cooking led him to pursue a culinary career.
Latest posts by Ken Ignacio (see all)
Comments
comments