Only in the Philippines can you witness people embracing and celebrating the Christmas spirit as early as September. And it's not unusual at all to see decorated Christmas trees and hear joyous holiday jingles in homes, malls, and anywhere else in the country. Joining in with the Filipino's contagious holiday vibe, Vask Tapas Room in Bonifacio Global City, Taguig has opened their doors for people who wish to celebrate Christmas early with their 'Comida de Navidad' Sunday Brunch Buffet.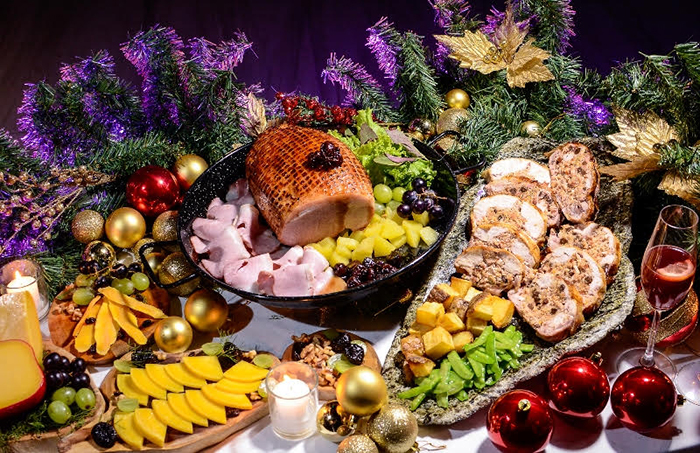 Comida de Navidad Sunday Brunch at Vask Tapas Room 
Vask Tapas Room launched their 'Comida de Navidad' Sunday Brunch Buffet last November 15, 2015 and it will run until the 27th of December, making Vask the perfect venue for a pre- or post-Christmas celebration with your friends and family.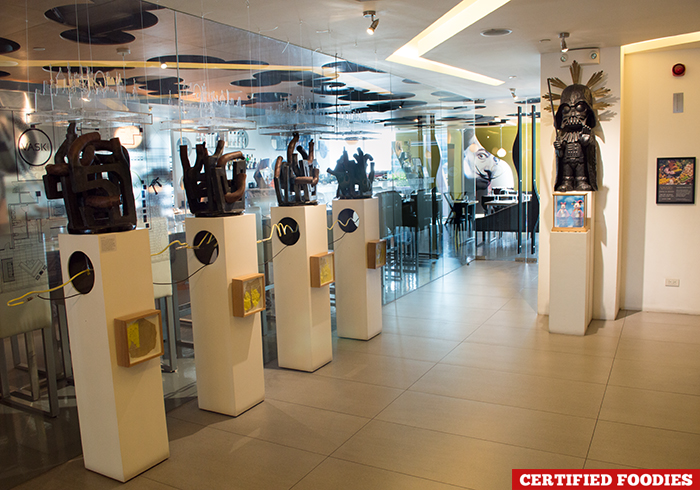 Allow us to walk you through the delectable spread of holiday favorites you can enjoy at Vask this Christmas season.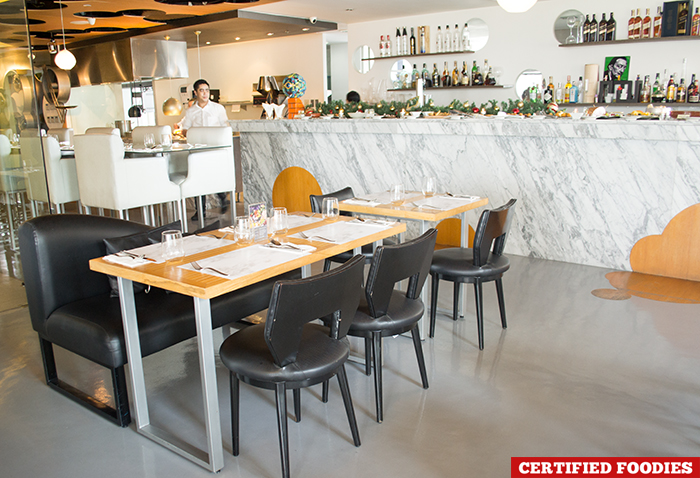 After making ourselves comfortable in our seats, our server asked us to choose between their free-flowing white or red wine sangrias. Since Mhel's palate is more familiar with the flavors and tannins in wines, she went for the red wine sangria, while I played safe with the white.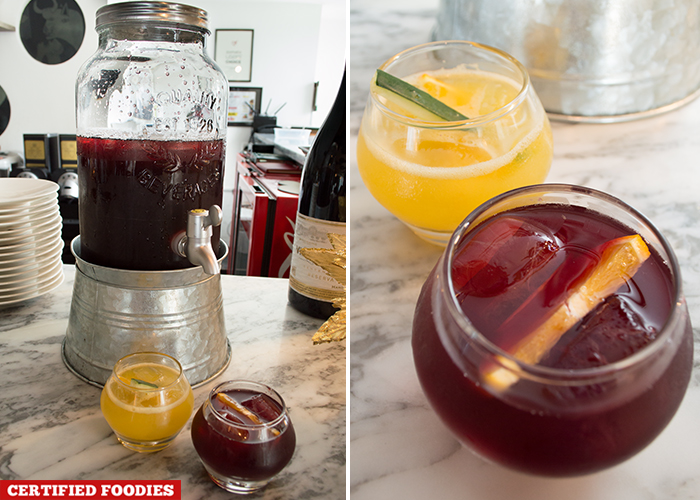 As expected, the red wine sangria had a subtle bitterness, easily mellowed down by the citrus components of this tasty drink. My white wine sangria, on the other hand, was simply sweet and super refreshing that I can't remember how many times I had my glass refilled to the brim.
Of course, your visit at Vask Tapas Room wouldn't be complete without trying their selection of Spanish tapas.
We started with some rabas—the Spanish version of deep-fried squid or calamari. I love that they're not covered with a thick layer of breading, so you can savor the freshness of the squid. The fried pastry, which looked like a samosa, had a generous serving of filling, making every bite as scrumptious as your first. The mejillones tigre or deep-fried stuffed mussels had a play of textures with its crunchy exterior and pleasantly spicy and creamy filling. By its name, you already know that the croquetas is the Spanish take on croquettes. They were so good that I ended up downing at least 4 pieces in one sitting.
The pintxos are like canapes with assorted toppings, like tuna, roast beef, bacalao, and hamon.  Mhel and I came to an agreement that the one that had the hamon with parmesan mousse was our favorite among the bunch.
Their tacos with flour tortilla and avocado puree was nothing short of amazing. I had a hard time distinguishing the individual ingredients from each other for they all worked well together. The pulpo ala gallega, on the other hand, was a plate of fresh octopus that were so soft to the bite and seasoned to perfection. It's the kind of dish you'd want to enjoy with a glass of cold beer. We also tried their boquerones or Spanish anchovies, submerged in a flavorful oil that will compel you to slather it on some crunchy bread. That's exactly what I did and it was phenomenal! You can also find some crisp grilled vegetables that serve well as palate cleansers—a good buffer between eating strongly flavored tapas.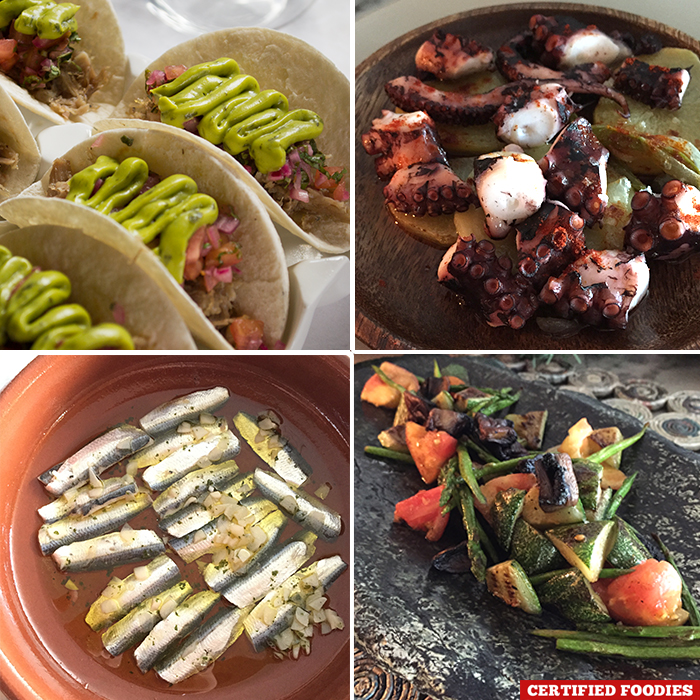 The one dish you can always expect to see at restaurants offering Spanish tapas is the callos. Vask's version was definitely among the best we've ever tried. The pieces of tripe were cooked just right that they were tender and not chewy at all.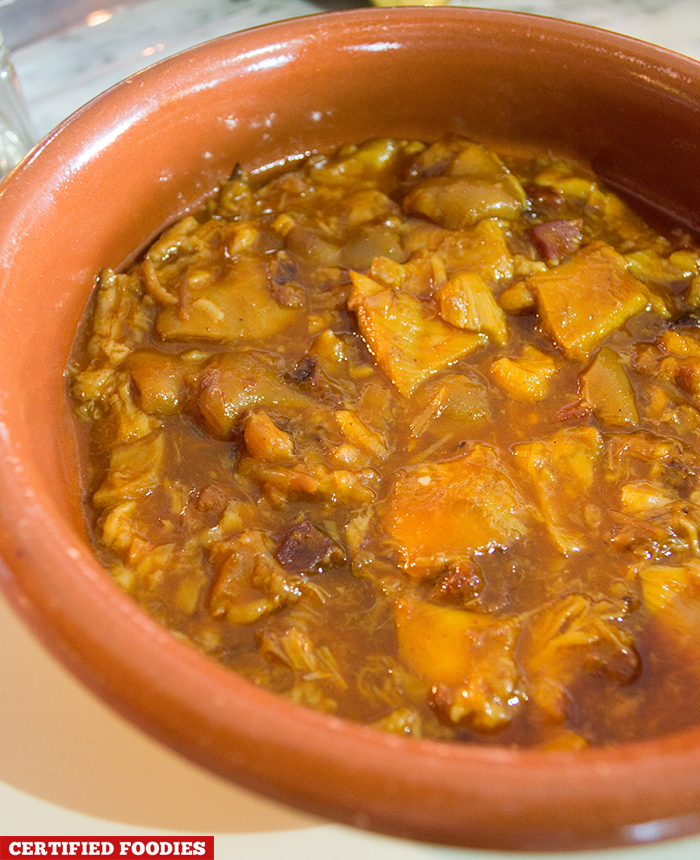 And, of course, it's never truly Christmas season until queso de bola becomes omnipresent at dining tables everywhere. Vask Tapas Room was no different. The good quality queso de bola they served for the Comida de Navidad paired excellently with the red and white wine sangrias.
The most show-stopping dish at Vask would probably be their gorgeous and succulent honey-glazed leg of ham. It came with a sweet port wine sauce that I just can't get enough of. I have a sweet tooth, so this dish surely hit all the right spots on my palate.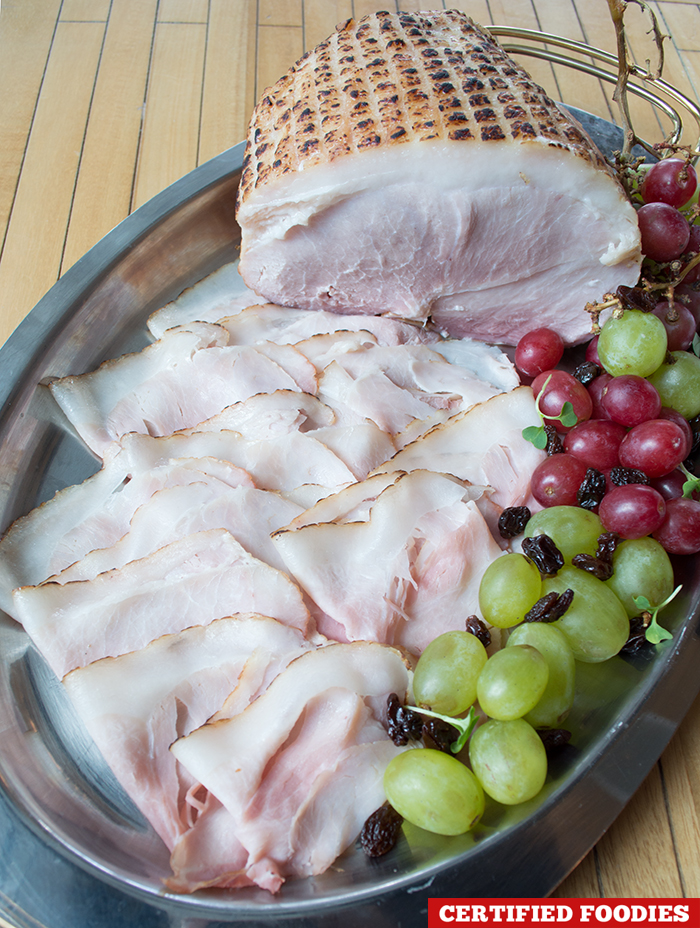 How can a meal be complete without rice, right? The paella at Vask is very straightforward. It's not overcrowded with ingredients, but it was flavorsome and you can easily taste the mild touch of saffron. Don't forget to scrape the bottom of the pan so you'd get more of the charred rice. It's the best part!
I was already on my third plate when I noticed that the chicken relleno was brought out into the buffet spread. It's a whole chicken stuffed to capacity with a very tasty filling. It's delicious as it is, but I personally think that it would have been even more toothsome if it was served with a side of gravy.
Lechon or roasted pork is a quintessential dish at every Filipino gathering. At Vask, the lechon took the form of their cochinillo—a young pork leg, cooked sous vide and then roasted to achieve that beautiful golden brown color. The skin may lack the crunchiness that I'm looking for, but since it's from a young pork, it was leaner with minimal fat content and the meat had this irresistible melt-in-your-mouth feel.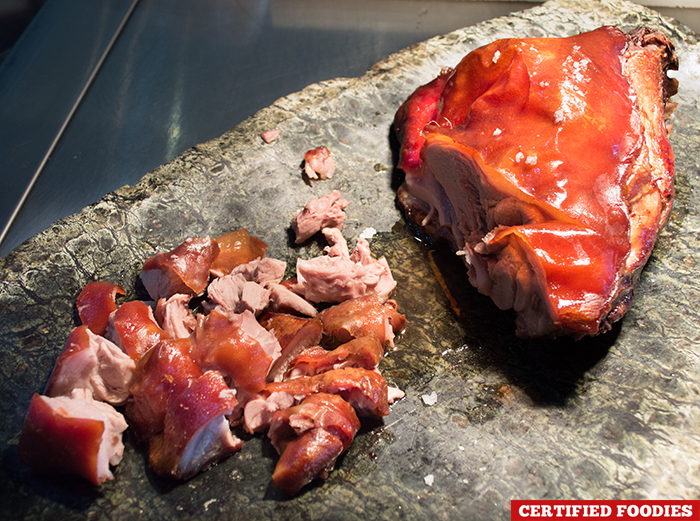 We ended our delightful meal with some chocolate truffles. It's a bite-size mound of chocolate ganache, covered with white chocolate pieces and drizzled with olive oil.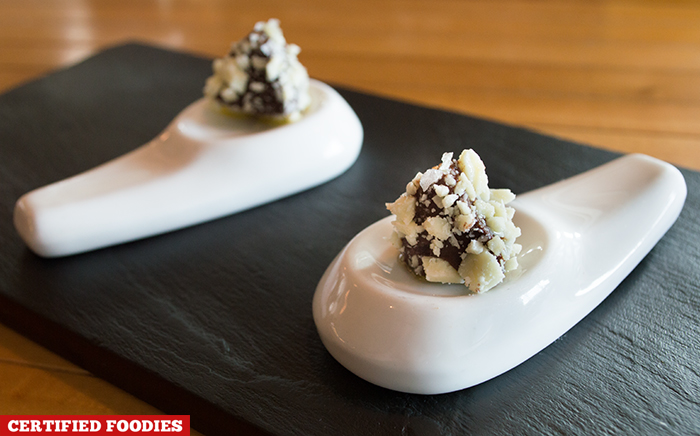 Comida de Navidad Sunday Brunch Rates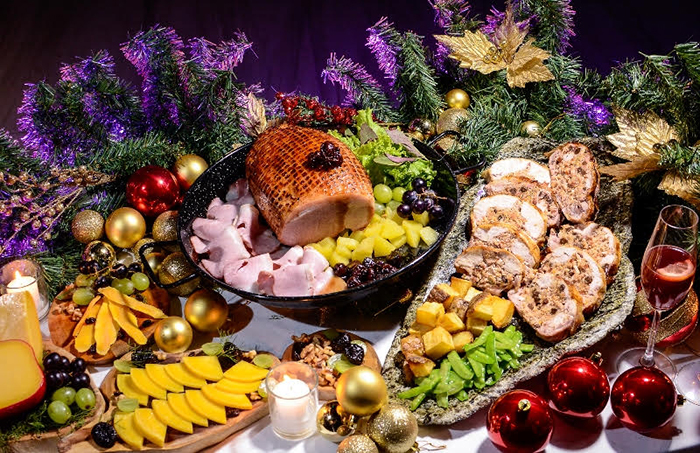 Come and celebrate Christmas early with your family and friends at the 'Comida de Navidad' Sunday Brunch Buffet at Vask Tapas Room, happening every Sunday from November 15, 2015 through December 27, 2015 at 11:30 AM to 02:30 PM. For PHP 1,395+ per person, you can already savor and enjoy a delightful spread of holiday favorites, featuring honey-glazed leg of ham, chicken relleno, cochinillo, paella, queso de bola, and an authentic selection of tapas with free-flowing sangrias! Now that's a good deal!
For reservations and inquiries, you can contact Vask Tapas Room at +639178065292 or send them an e-mail at [email protected]
Vask Tapas Room
5th floor, CLIPP Center Building, 11th Avenue corner 39th Street, Bonifacio Global City, Taguig City
The following two tabs change content below.
Kenneth is the chef in the family (he studied Culinary Arts and Baking & Pastry Art in GCHA). He's responsible for most of the more complicated recipes featured here, and loves preparing pastries and desserts. Aside from being a chef, he's also a Registered Nurse and Midwife. His love for cooking led him to pursue a culinary career.
Latest posts by Ken Ignacio (see all)
Comments
comments