In the 8 years that we've been living here in Malabon City, we witnessed it transform into one of the hottest foodie spots in Metro Manila. What this city lacked, however, was a casual dining restaurant that we can proudly call an original Malabon food concept, until Mr. Ernesto Chan, the genius behind the Master Siomai dynasty, has decided to establish Master Garden Filipino Specialty Restaurant, with the ultimate goal of putting our humble city on the Philippine culinary map.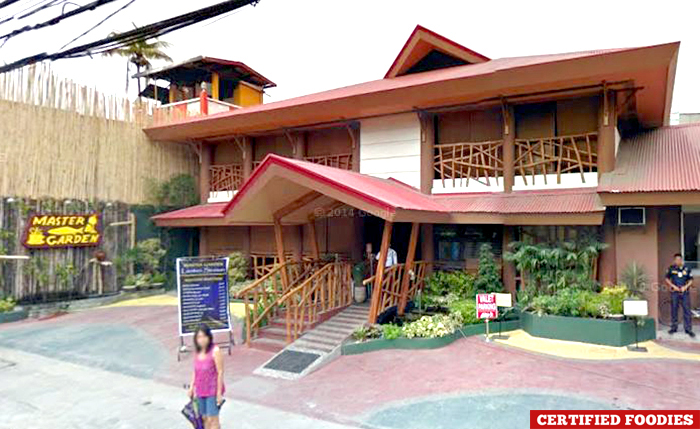 Last week, we were invited by the Master Garden team to visit their restaurant and try their sumptuous dishes. Of course, I said yes! We only live 15 minutes away, so I would be crazy to turn down that offer!
Their spacious dining area blends natural furniture and design pieces with modern architecture, creating an inviting and cozy place to enjoy authentic Filipino food. The similar design concept can be observed at Master Garden's second branch, which has recently opened last October 9th in Tomas Morato.
We began our lunch with a plate of their Pinakbet (Php 175) with a generous mix of vegetables sautéed in their homemade bagoong and crispy pieces of lechon kawali, making it the perfect dish to jumpstart anyone's appetite.
Next came their Chopsuey and Seafood Sinigang. Fresh vegetables and tender meat pieces, all slathered in a flavorful sauce, made up their delicious Chopsuey (Php 195). On the other hand, their Seafood Sinigang (Php 365), enclosed in a huge clay pot, was a mix of only the freshest seafood from Malabon in a tasty tamarind soup.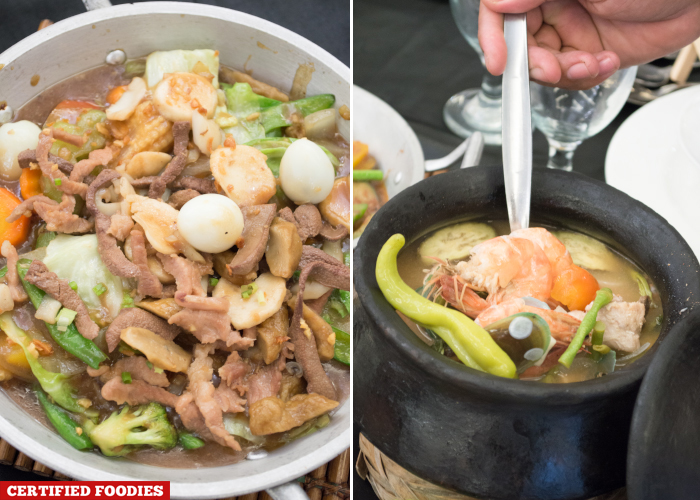 Jollibee may be just a quick stride away from Master Garden, but their Master Garden Fried Chicken (Php 245) is scrumptious enough to give Chickenjoy a run for its money.
It's not hard to fall in love with the Binagoongan ala Malabon (Php 215) for it's a mouth-watering platter of crispy pork belly, sauteed in homemade bagoong alamang and served on top of grilled eggplants.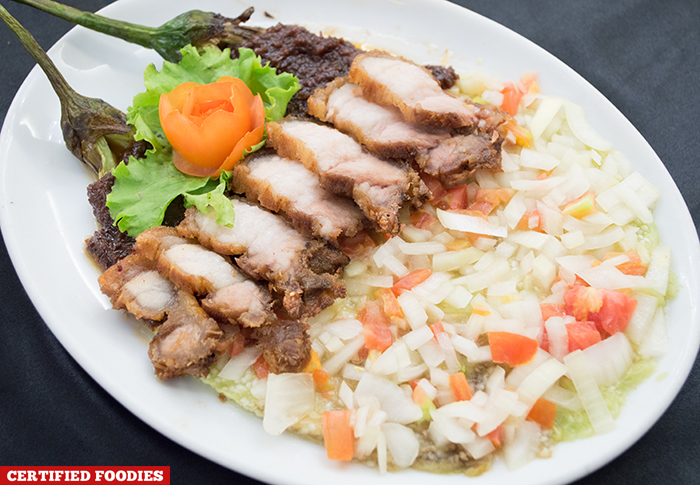 Two of my favorites were the Adobong Kambing and their Picasso. The Adobong Kambing ni Master (Php 285) is a dry-type adobo. The goat meat pieces were not swimming in a broth of soy sauce and vinegar, but they were surprisingly soft and well-seasoned. Master Garden's Picasso (Php 335) dish is a serving of tender pork chop slices, cooked in a flavorful tomato-based sauce and served with salted egg on the side.
I was trying to cut down on fatty foods, but when their sinfully crunchy Putok Batok (Crispy Pata) (Php 505) landed on our table, I threw in the white flag and surrendered to temptation!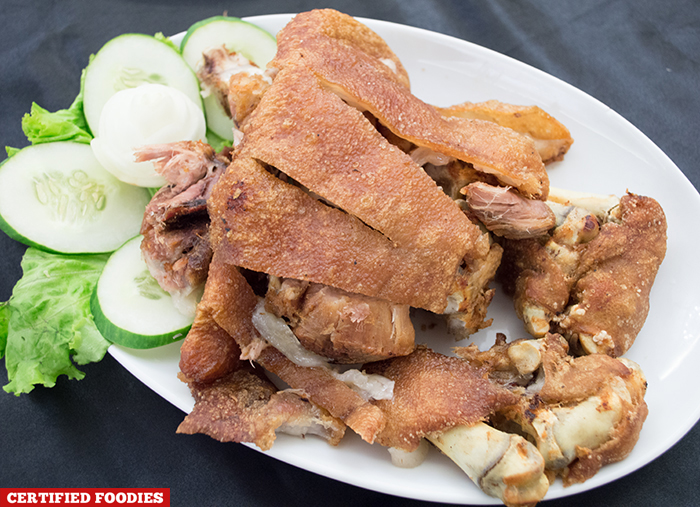 I have high expectations when it comes to baby back ribs, since I make them at home all the time. I was pleasantly surprised when I tried Master Garden's version. Their Baby Back Ribs (Php 395) was a gorgeous slab of fall-off-the-bone goodness, served with their sweet and smoky homemade barbecue sauce that I can't seem to get enough of. Yum!
Of course, like all decent meals, we ended ours with two of their best-selling desserts. The Chef's Dessert (Php 70) had sticky rice cake with fresh ripe mangoes with vanilla ice cream and muscovado sugar. The Chocolate Suman (Php 60) was almost the same as the first one, but the sticky rice this time was dipped in a sweet chocolate syrup.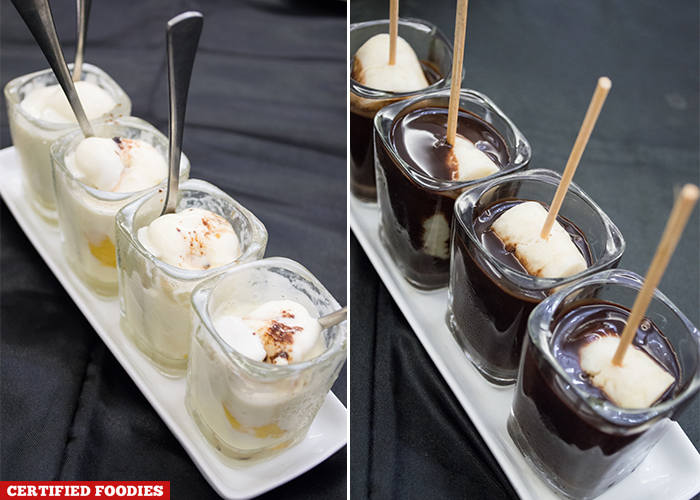 Master Garden Events Place
I was not surprised that Master Garden serves delicious Filipino food, since I've been to their restaurant a number of times already. What surprised me most was founding out that they had spacious function rooms for rent. Their façade gives zero clue that they offer rooms that are able to accommodate up to 90-140 persons. They even have a luxurious event space with a staircase leading up to the bridal room, which is perfect for debuts and weddings.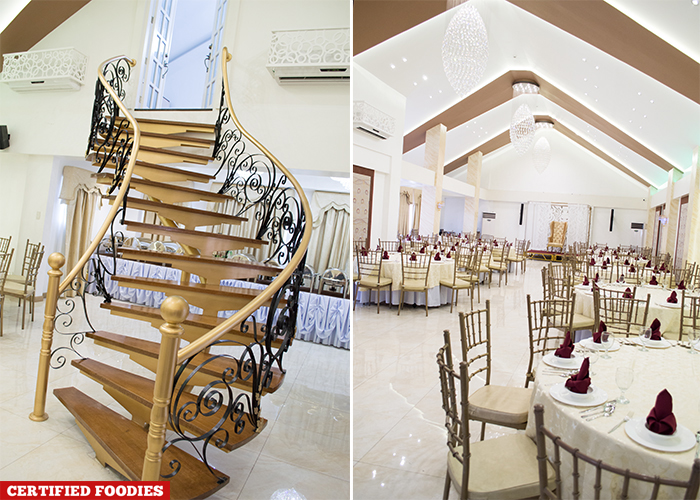 They also have three Theme Family Room KTV Entertainment that you can rent with their consumable KTV Packages, ranging from PHP 2,600 (2 hours) to PHP 3,500 (3 hours). It's the perfect place to enjoy hours and hours of karaoke with family or friends, while savoring some of Master Garden's bestselling dishes and drinks!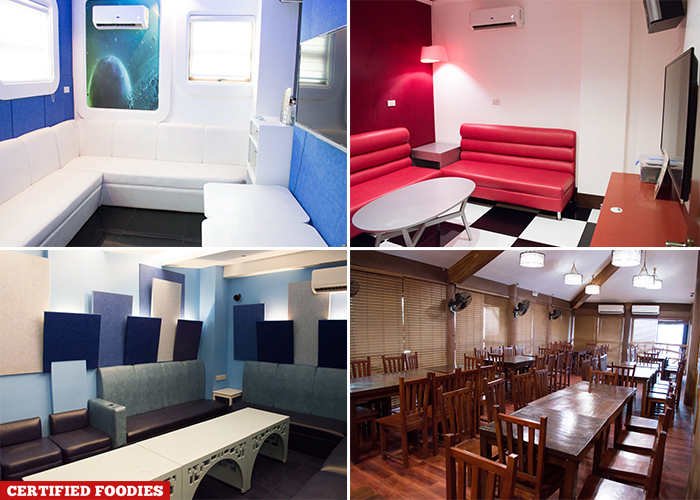 Master Garden Filipino Specialty Restaurant
7 General Luna Street, San Agustin, Malabon City
310 Tomas Morato Extension, Barangay South Triangle, Quezon City
The following two tabs change content below.
Kenneth is the chef in the family (he studied Culinary Arts and Baking & Pastry Art in GCHA). He's responsible for most of the more complicated recipes featured here, and loves preparing pastries and desserts. Aside from being a chef, he's also a Registered Nurse and Midwife. His love for cooking led him to pursue a culinary career.
Latest posts by Ken Ignacio (see all)
Comments
comments