Archery has suddenly boomed in popularity, all thanks to the bad-ass bow-and-arrow-wielding book and movie characters like Legolas, Hawkeye, and Katniss Everdeen. I've been seriously curious of trying this sport since I'm a huge fan of the Hunger Games Trilogy! Good thing I was invited to attend the grand re-opening of Gandiva Café Archery Range in Ortigas, Pasig City. It was the perfect time to bring out my inner Fatniss Everdeen! Haha!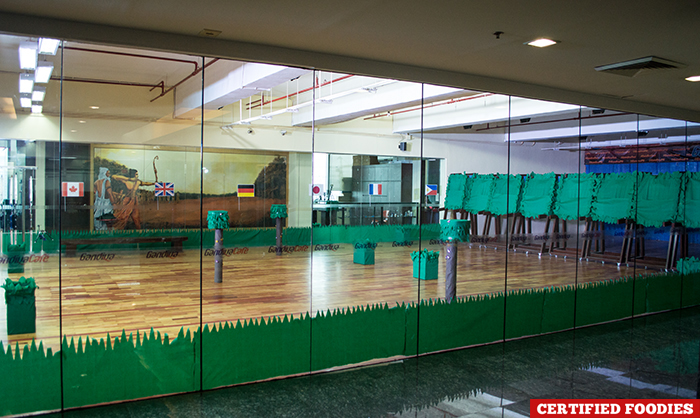 Gandiva Café Archery Range
Named after a mythical bow in the Indian epic poem, Mahabarata, Gandiva Café Archery Range has brought new meaning to archery as a sport and as a hobby in the Philippines when they opened their first branch in 2009 at SM Mall of Asia. It didn't take long before they were able to put up another branch in Ortigas, Pasig City, to cater to the growing interest of Filipinos in archery.
Their Pasig branch had to close temporarily because the management has decided to transform the area into a fully air-conditioned international standard archery gym, which can accommodate up to 18 meters of shooting.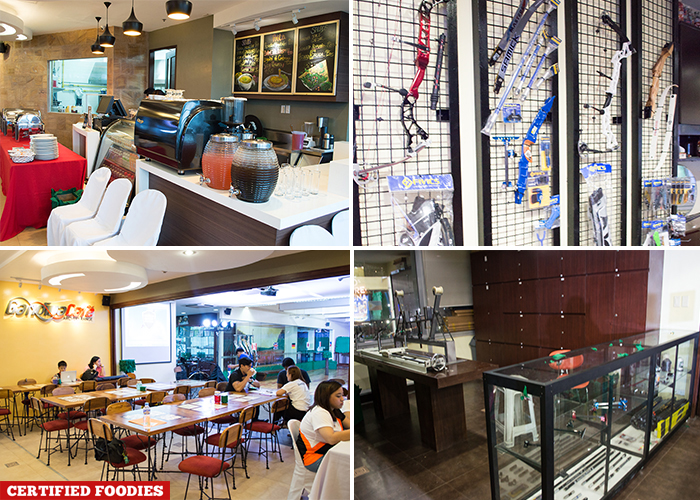 It's not just the archery range that went through a major overhaul. They've also added an Archery Armory, where people can avail archery equipment and get repairs or servicing.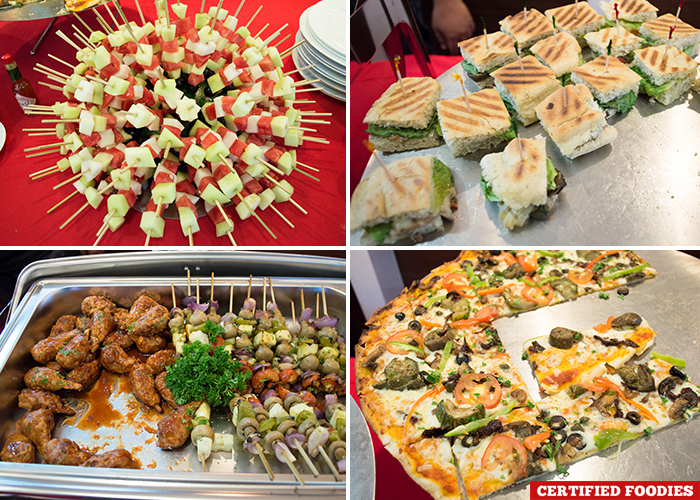 In case you didn't know, they also have a vegetarian café, serving meatless food choices and an array of refreshing beverages. I particularly enjoyed their vegetarian buffalo wings. They were made from gluten, which had the texture and consistency of chicken meat. If faux meat dishes are this good, I wouldn't mind going full vegetarian. I swear!
Their vegetarian pastas did not disappoint, too. I had this notion that vegetarian dishes are bland and boring, but the food Gandiva Café is offering were the complete opposite. They were well-seasoned, flavorful, and filling.
You can also avail of their food promos, so you can make the most out of your visit at Gandiva Café. I highly recommend their Dine and Play Bundle for PHP 700, which gets you the pasta of your choice, a serving of iced tea, and you also get to try archery. You can check their website www.gandiva.com.ph for their latest promos and discounts.
Panini Bundle PHP 300 – caprese / mushroom melt / grilled cheese + mushroom crispies
Pasta Bundle PHP 350 – any pasta + mushroom crispies
Dine and Play Bundle PHP 700 – any pasta + iced tea
*Note: Promos are valid from Mondays to Fridays ONLY.
Gandiva Café Archery Range Rates 
You have no idea how thrilled I was when I first landed my first shot! Archery is no joke. It takes patience and focus to get a good shoot. But don't worry; they have an incredibly helpful staff who can teach you all the basics from learning the equipment, safety guidelines, proper stance, and shooting techniques. You'll sure to land bull's eyes in no time!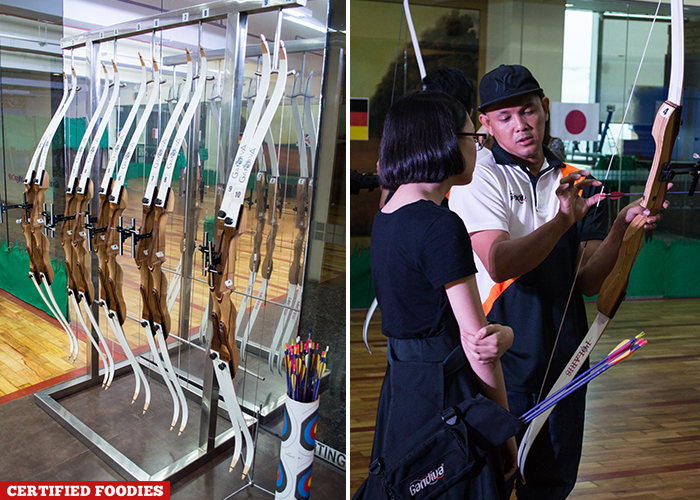 Individual Rates per hour:
Range Fee: PHP 380/hour per person
Equipment Rental: PHP 350/hour
Instructor's Fee: PHP 380/hour
Target Face: PHP 40/piece
1-Hour Archery Trial Package Rate – PHP 980
Inclusive of range fees, archery equipment, and safety gear rental, target face and assistance from our pro staff.
Weekday Promo Rate – PHP 680
Inclusive of range fees, archery equipment, and safety gear rental, target face and assistance from our pro staff.
Basic Module PHP 12,000
Inclusions:
Training from pro staff
15 hours accumulated use of range
Free use of archery equipment during the program
Certificate of Completion
Free target faces
Provision grading sheet
Gandiva Café Archery Range Membership
If you're planning to take this sport seriously, you would be needing a lot of practice! Fortunately, there's the Gandiva Café Archery Range Membership that you can avail. Pay a year round one-time fee of PHP 5,000 to score all these perks:
Inclusions:
Membership card
Gandiva shirt
Gandiva Waway cap
Perks:
Free 15 hours range use
Free 10 target faces
Discounted range fee beyond 15 hours
Discounted trainer's fee
Discounted target face price
5% discount on equipment
5% discount at cafe
10% discount on armory services
Equipment storage
So what are you waiting for? Visit Gandiva Cafe Archery Range now and try your hand at archery!
Gandiva Café Archery Range
7th Floor One Corp Center, Julia Vargas Avenue, Ortigas, Pasig City
The following two tabs change content below.
Kenneth is the chef in the family (he studied Culinary Arts and Baking & Pastry Art in GCHA). He's responsible for most of the more complicated recipes featured here, and loves preparing pastries and desserts. Aside from being a chef, he's also a Registered Nurse and Midwife. His love for cooking led him to pursue a culinary career.
Latest posts by Ken Ignacio (see all)
Comments
comments