I've been living away from my family for over a year now. I got used to our nanay and Ken cooking our meals at home, so I had to go through a big adjustment when I decided to move out. I'm now staying in a studio condo unit that has a small kitchen with not much wiggle room. In this tiny kitchen, I surprised myself when I realized I can do a lot even with such a tight space.
As much as I hate to admit it, when I first started living solo, most days, I relied on food delivery and frozen / processed food. I realized, after a few weeks, that I need to change this because 1) it's not healthy for me, and 2) it's been causing a big dent on my expenses. I've been wanting to learn more about cooking, but I never took it seriously. I have bookmarks upon bookmarks of different recipes, and yet I've only tried making around 10 of them in the past 5 years. Last July, I decided I needed to do something about that, so I've been cooking more and enjoying the goodness of home-cooked meals ever since.
I decided to share with you some quick tips for foodies who are like me, living solo, with this desire to cook and eat good food in their own homes. And, maybe soon, I'll start sharing my own Mhelinamnam recipes. 😀
TIP #1: Invest in quality kitchen tools.
For me, this is vital. You'll be using your kitchen tools for a long time, so better invest in quality products. Also, look for kitchen tools that will help you come prep time and washing up afterwards.
In my opinion, a non-stick pan is crucial. It doesn't matter what your cooking skill level is, you must own a non-stick pan. It not only beautifully cooks dishes like fish, meats, eggs (oh my goodness, eggs!) and sauces, but you also minimize your use of oil, making your meals healthier. 🙂
Thankfully, I found a non-stick pan that works on my induction stove – the newly-launched Lock & Lock Hard & Light Black & Silver non-stick pan. It's lightweight, and it promises improved resistance to scratch and corrosion with its 3-coating Dupont Teflon. You can find this in Lock & Lock boutique stores and in leading stores nationwide. Trust me, this is a lifesaver! I am #LockedInLove with it. 🙂
I can now pan-fry meats and seafood without worrying about food sticking to the bottom of the pan. Cleaning up is also easier with this non-stick pan.
TIP #2: Stock up on vegetables, spices, herbs and other ingredients.
Whenever I shop for groceries, I always, always buy tomatoes, garlic, onions and bell peppers. They're versatile, and I've used them on omelets, pasta sauces, and main dishes.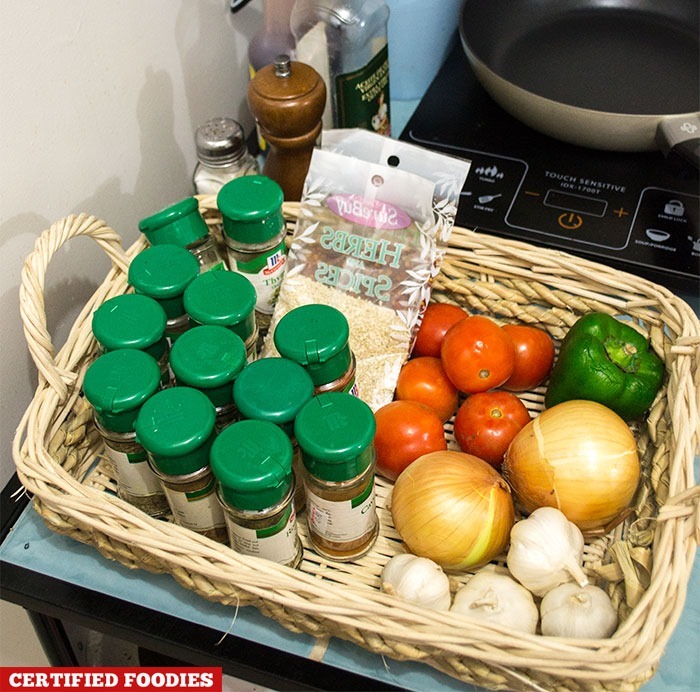 In my tiny kitchen, you'll also find herbs (thyme, oregano, basil, rosemary, etc), oils (sesame oil, vegetable, EVOO), and other ingredients like Worcestershire sauce, butter, cheese (parmesan, cheddar, and, if I'm feeling fancy, mozzarella), hot sauces (I tend to add some spicy kick to my dishes) and, of course, wine! I cook with it, and I sip a glass while cooking. 😉
Extra tip: Avoid buying ingredients that you know you won't be using often, except for the same dish.
TIP #3: Learn how to perfectly cook eggs, especially omelets.
You'll usually find 2 dozens of eggs in my grocery cart whenever I shop. I cannot express how much eggs, especially omelets, have saved my life. I love, love, love omelets because you can be all creative with the ingredients you'll add to it.
And with my Lock & Lock non-stick pan, I can quickly whip up omelets even when I'm already exhausted when I get home after work. 🙂 Eggs are also nutritious, and can be quite comforting.
TIP #4: Prepare bi-weekly meal plans and stick to them.
I must admit, I'm a procrastinator. I have a pile of bookmarked and pinned recipes, which, I know, I won't be looking at again. So, I had to discipline myself, and now, before I shop for groceries twice a month, I prepare a meal plan so I can base my shopping list on it. So far, I've been successful in sticking with my meal plans.
TIP #5: Cook multiple dishes in one go and store them in the fridge.
Since I don't have time to cook a fancy meal on weekdays because of my work hours, on weekends is when I cook my weekly meals. The key is to prepare at least 3 different dishes that can last for over a week. This way, you don't exhaust yourself from cooking, and you don't have to eat the same dish every day. I just store them in my fridge or freezer so I don't have to worry about spoilage.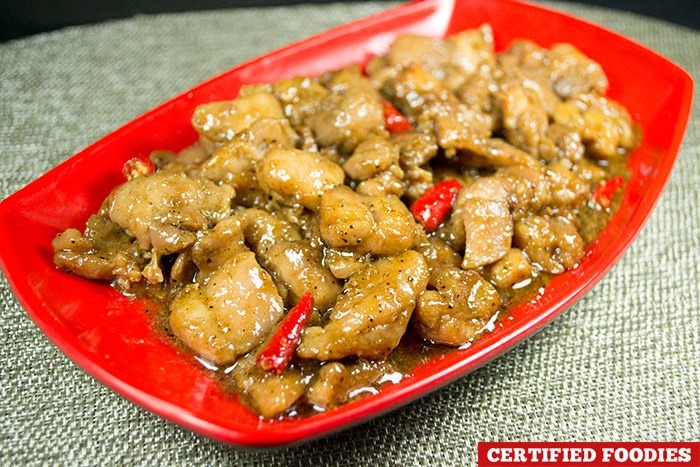 I also choose recipes that are not too complicated, and dishes that I know I can store in the fridge for an extended period of time.
One of the things I love is preparing snacks too, so I don't have to resort to eating chips come merienda or night snack time. Ken taught me how to make his Oreo Rice Krispies Bar, and it's my favorite dessert / snack to prepare.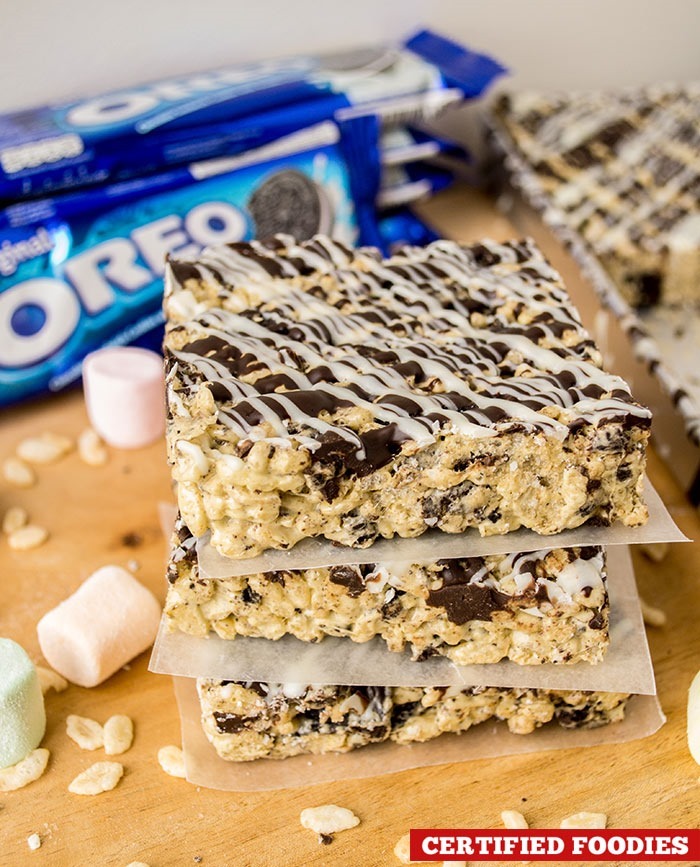 Cooking for one can be really fun because you don't have to worry about pleasing anyone else's taste buds. You're free to experiment and be as creative as you want. It's quite liberating, I tell you. 🙂
If you'd like to get your hands on your own Lock & Lock Hard & Light Black & Silver non-stick pan, follow them on Facebook (http://fb.com/LocknLockPhilippines) or visit their boutique stores listed below.
Lock & Lock Philippines Boutique Stores:
EDSA Shangri-La Plaza Mall (6F), Shaw Blvd.
Eastwood Mall (3F)
Glorietta 4 (3F)
BF Homes – 114 Aguirre St., Paranaque City
Alabang Town Center (Upper GF)
Fisher Mall (3F), Quezon Ave, QC
Megastate Bldg, Quezon Ave corner Agno St., QC
Fairview Terraces (G/L), Paranaque City
Cebu – MJ Cuenco, Banilad Town Center
The following two tabs change content below.
Michelle (aka Mhel / blankPixels) is a social media nerd and works as a Digital Marketing Lead for one of the top online companies in the Philippines. On her free time, she travels, goes on food trip and loves to take photos. She's the main editor of this food blog.
Latest posts by Michelle Ignacio (see all)
Comments
comments