We all need food in order to function and the busier we are, the more we need to fuel us! However, some food can be really boring and just the way it looks can be off-putting. It is important to have a well-balanced diet, so you need to find ways to have more fun with your food. Everyone from parents, food fanatics and chefs are being more creative with the way their serve food in order to make meal times more fun for everyone. Eating is supposed to be enjoyable, so instead of looking at food as something you need, turn it into something you really want and coming up with fun ways to serve boring food is perfect if you have fussy children, a picky partner or choosy customers.
Here are some fun ideas on how to be more creative with your meals:
One of the simplest ways to make breakfast pancakes more fun is to put the batter into cookie cutters, so the pancakes come out in different shapes. This is also easy to do with fried eggs and they are great for entertaining children during meal times.
We all like snacking on chips. In fact, chips are a popular way to serve potatoes with all kinds of meals from meat like steaks and sausages through to vegetarian dishes like fried eggs or as a chip butty. With May being National Burger Month, the chips were created from red and white potatoes to represent casino chips – a simple way to make a common food more fun.
If you want to get your kids to eat more salad, you can try making lettuce more appetising by using it as a wrap for anything from cheese to chicken.
Bananas are not the most interesting of fruits but they are important to a healthy diet. If you are bored of simply peeling a banana and eating it, why not cut the peel lengthways to create a boat-like shape and add some tasty treats to eat with your banana such as chocolate drops.
Sandwiches are simple to make and great to eat at lunchtime. Everyone from children to working adults and stay-at-home parents love to snack on sandwiches but their popularity can mean they get a little boring and predictable. However, it is easy to make your sandwiches more fun by creating different shapes from the bread and using the fillings to create fun faces. For example, you can leave the sandwich open and use cherry tomatoes, boiled eggs and slices of ham to make a smiley face or you can put a sandwich together and cut it into the shape of a teddy bear or a love heart.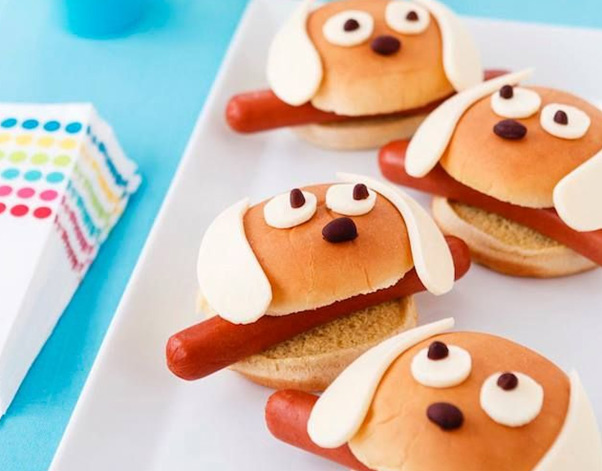 Having more fun with your food is a great way to ensure you enjoy what you eat and the above ideas are all easy to implement, making it simple to be more creative with your meals.
The following two tabs change content below.
Michelle (aka Mhel / blankPixels) is a social media nerd and works as a Digital Marketing Lead for one of the top online companies in the Philippines. On her free time, she travels, goes on food trip and loves to take photos. She's the main editor of this food blog.
Latest posts by Michelle Ignacio (see all)
Comments
comments