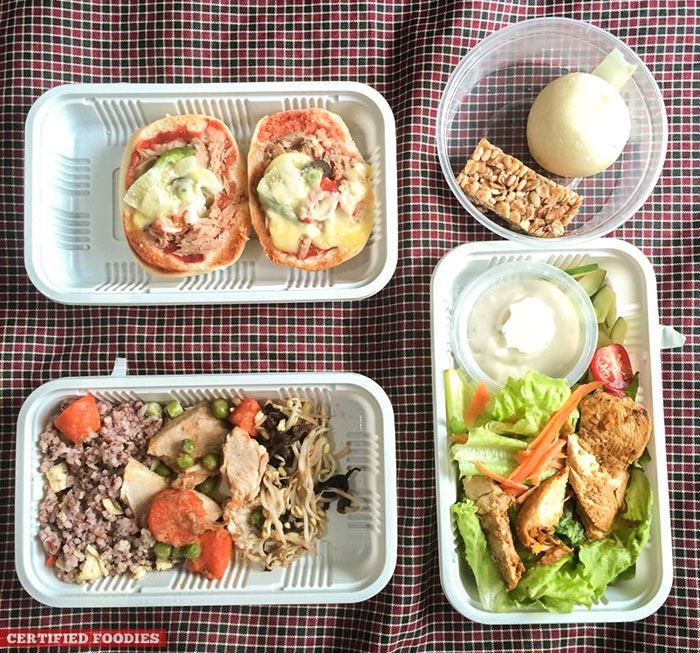 The Christmas and New Year season is the time of year when everyone can eat all the food that they want and gain a few pounds (or even 10) without receiving judgment from family and friends. But after all these festivities, when we're back to living our regular lives, that is when the pangs of guilt and regret come to haunt us with the horrific sights of our puffy cheeks and jiggly muffin tops. We immediately subject ourselves to crazy fad diets like water therapy and fasting. But where's the fun in that, right? What if we tell you that you can shed all that holiday weight off but still get to eat delicious food and enjoy 4 meals a day? Yes, you can, and it's with the help of Healthy Foodie Manila. 🙂
What is Healthy Foodie Manila?
Healthy Foodie Manila is one of the best diet food delivery services in the Metro that provides calorie-counted and portion-controlled meals according to their customers' specific health needs, whether it be to lose or to gain weight. It's important to note that they can cater special kinds of diets like vegetarian, pescatarian, and paleo. You may also avail the services of their registered nutritionist / dietician for a free nutrition consultation to help you determine the type of program you can most benefit from.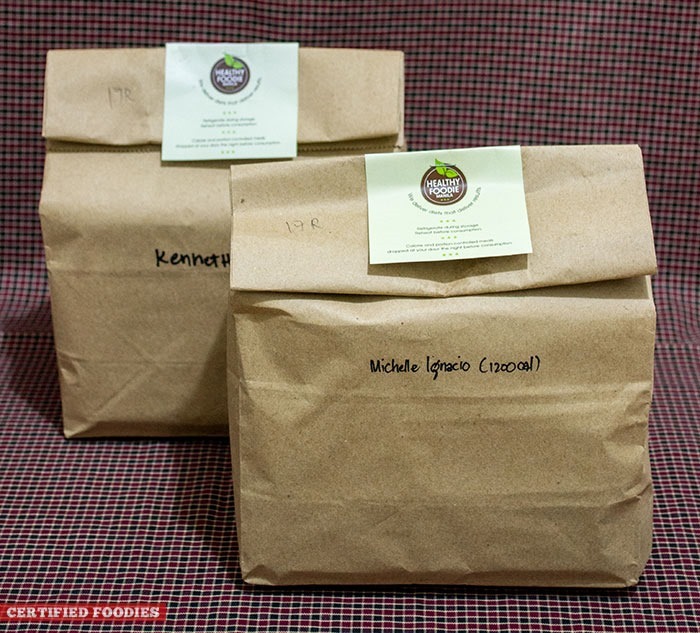 Programs and Services
Signing up for a program with Healthy Foodie Manila will provide you food 5 days a week (Monday-Friday) with 4 meals a day (Breakfast-Lunch-Snack-Dinner) that are delivered to your doorsteps daily.
Calorie Counted Programs (Target: weight loss / maintenance / weight gain):
Special Programs (Lifestyle Food)
Low Carb High Protein Diet (LCHP) – PHP 2,750 + Delivery Charge
Contact Healthy Foodie Manila for the prices of their other programs, like vegetarian, pescatarian, paleo, and customized Diets (No rice, augmented carbs, high protein, low sodium and sugar).
Calorie Counted Program (1200 calories)
My sister, Mhel, wanted to lose weight, so restricting her daily caloric intake down to 1200 will help her reach that goal. Here's her review:
Mhel: Though I was mostly jealous of the dishes Ken was getting, I actually liked almost everything included in my 5-day program. I was amazed by the variety of dishes they prepared that week. I have to admit, though they were delicious, during the first 2 days, I was struggling because of the calorie limit. I cheated on my second day (it was a stressful day at work). 😀 But the next days, I managed to stick with the diet.
My top favorite is their Brown Rice Congee which came with a small boiled egg, chicken strips and nori. This was a tasty first impression of Healthy Foodie Manila's menu in terms of flavor, which made me look forward to the rest of the week.
I super enjoyed the Honey Chicken with Egg Fried Rice from my last day, which served as a yummy finale, I must say. 😀
Among all the snacks I got, I loved these dumplings that were filled with cheese. So bitin nga lang afterwards. 😀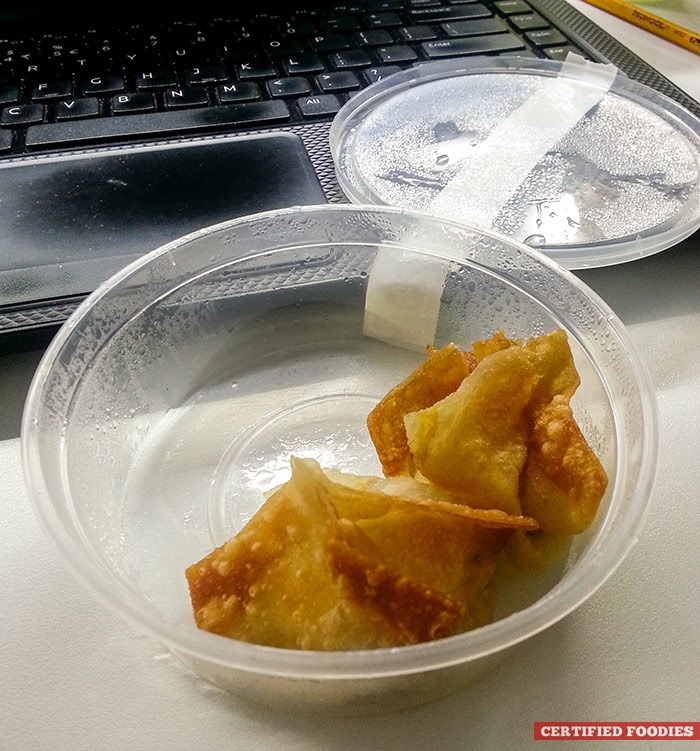 Low Carb High Protein Diet (LCHP)
The Low Carb High Protein diet is not really geared to losing weight, but more on building muscles, so it's just perfect for my needs since I just started attending boxing classes.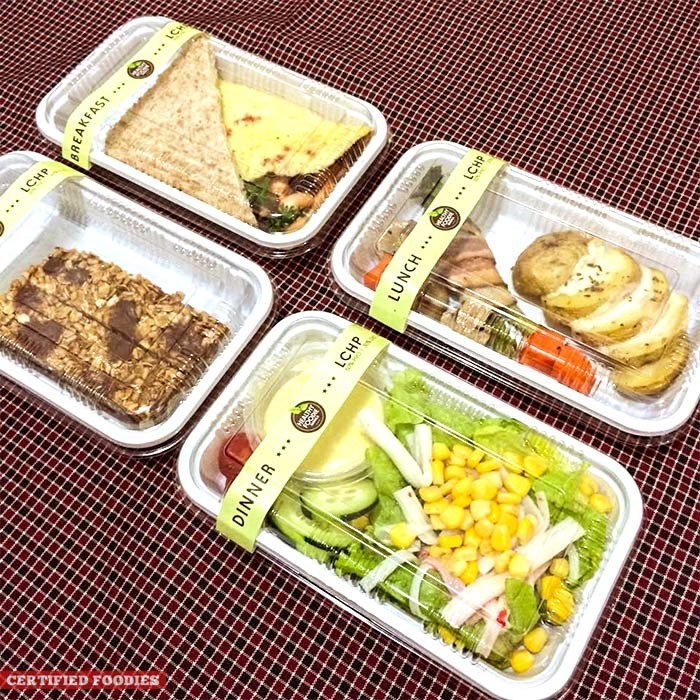 One of my favorite dishes was their Sliced Baked Potato with Bacon-Wrapped Asparagus. I love bacon, and if all diet food were as good as this, I wouldn't have any problems having them every day.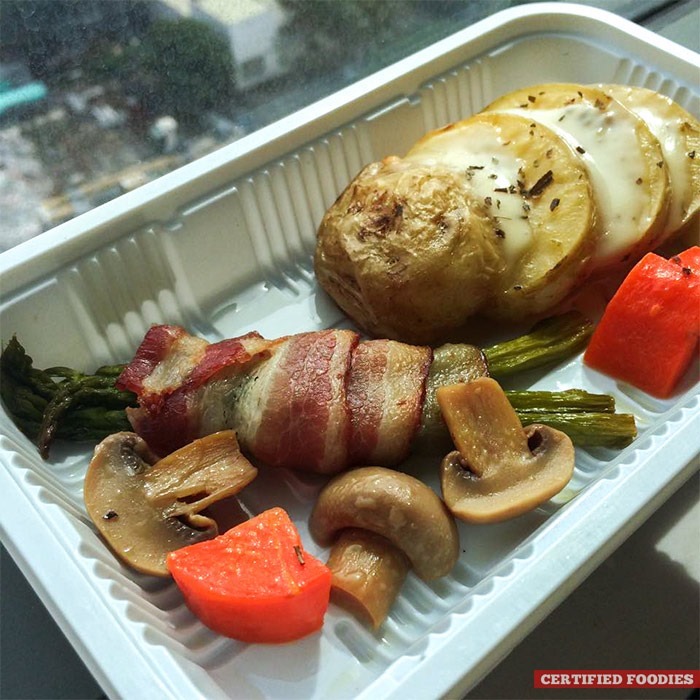 Another favorite was their Mac and Cheese Bites with Tomato Salsa Dip for it's the first time I've seen mac and cheese prepared this way. It was crunchy and cheesy, and the dip added a tartness that complemented the fritters.
Among the high-protein snacks, their granola bar was something I can't get enough of. It's seriously better than most store-bought granola bars I have ever tried.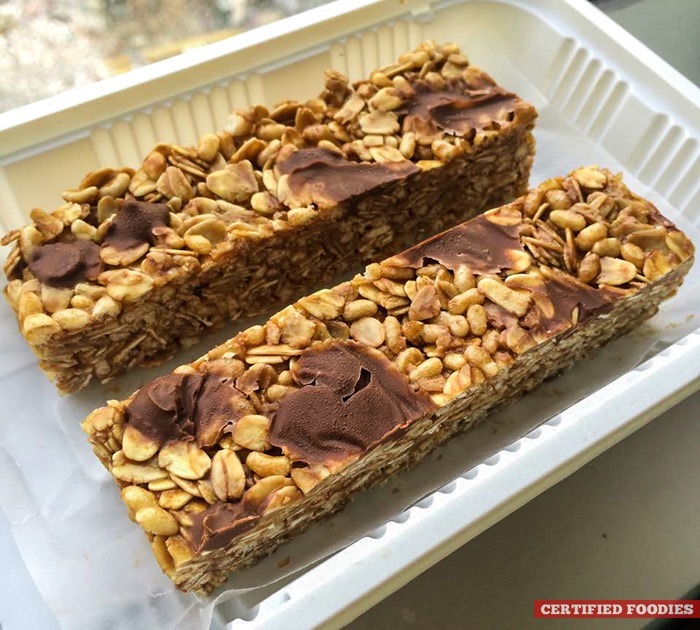 Healthy Foodie Manila Weekly Menu
Another good thing about Healthy Foodie Manila is that they put up their weekly menus (usually based on a theme) on all of their social media pages every Wednesday, so you can see if the menu for the coming week features food that are to your liking, and then you can decide whether to sign up for the program or not. This would hardly happen because, honestly, all of their food are superb!
Healthy Foodie Manila
If you're looking to lose the weight that you've gained over the holidays, let Healthy Foodie Manila's professional team do all the hard work for you, so you don't have to hassle yourself of calorie-counting and portioning your own food.
Healthy Foodie Manila is open to accept inquiries and sign-ups 24/7. You can reach them through the following networks:
The following two tabs change content below.
Kenneth is the chef in the family (he studied Culinary Arts and Baking & Pastry Art in GCHA). He's responsible for most of the more complicated recipes featured here, and loves preparing pastries and desserts. Aside from being a chef, he's also a Registered Nurse and Midwife. His love for cooking led him to pursue a culinary career.
Latest posts by Ken Ignacio (see all)
Comments
comments