We're sure many of you would agree that it's the most wonderful time of the year. We kicked off our Christmas celebrations last weekend at the Merry Cremas Festival 2014 at Eastwood Mall Open Park. We were at last year's event, so we already have a yummy idea of what's in store for us.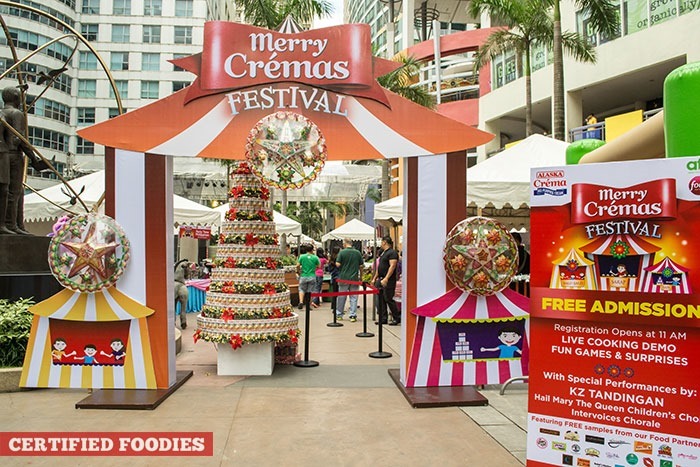 Merry Cremas Festival is a yearly event where various food purveyors showcase their products that they made using Alaska Crema All Purpose Cream. Ken and I didn't have breakfast before going to the event since we know we'll be full by the end of our food tasting. 😀 Here are our top favorites:
Pumpkin Soup from Kuya Pao's Grill
Creamy, with bold, spicy flavors. We couldn't get enough of their soup, and the chunks of pumpkins that came with it. It's the perfect hearty dish for the cooler days ahead. 🙂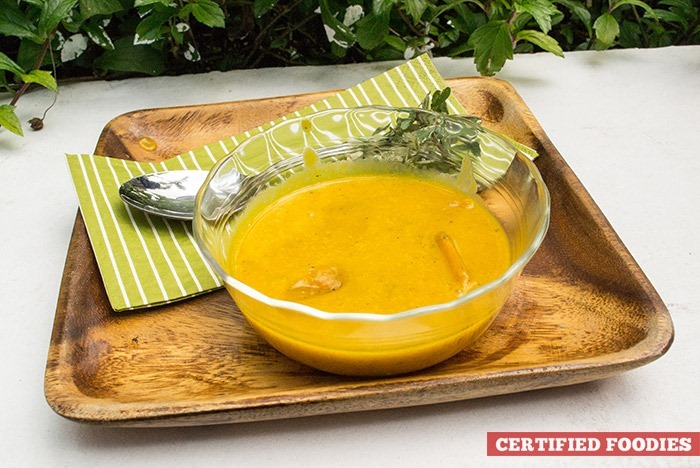 Meatloaf ala Mary from The Serving Spoon Manila
One of our favorite things during Christmas time is the meatloaves we receive from family friends. The Serving Spoon Manila's Meatloaf ala Mary that they make with Alaska Crema made me homesick. It's meaty, with a hint of sweetness, and flavorful in every bite.
Itlog Ni Kuya's Balut ala Pobre
Okay, this wasn't a unanimous decision. 😀 This was one of the surprises (at least for me) in this year's Merry Cremas Festival. I've heard of Balut ala Pobre before, but I haven't dared to try it… until the event. 😀 The sauce was rich in flavors and creamy. It complemented the balut very well. I can't wait to make my own version of it – with Alaska Crema, of course. 😉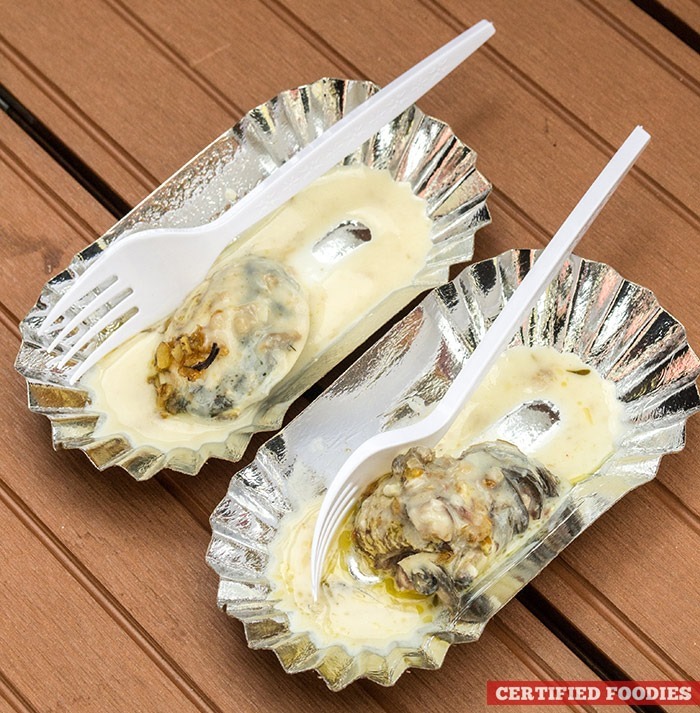 Rouge Marnier from Sugar Babies
On top of our favorite pastry makers in 2014 is Sugar Babies. Their creativity is evident with all the delightful yet unique creations they come up with, just like this Rouge Marnier. It's Grand Marnier-infused cheesecake coated in dark chocolate and red velvet cake crumbs. Doesn't that sound mouth-wateringly good? It was everything I expected – not too sweet, with that slight crunch when you bite into it. Another amazing dessert creation from Sugar Babies. 🙂
Strawberry Panna Cotta with White Chocolate Mousse from Blue Toque
This might look complicated since this gorgeous panna cotta is made of different layers of goodness: chocolate cake base, white chocolate mousse with strawberry slices, strawberry panna cotta, strawberry jelly and a strawberry slice. I think it'll be all worth the effort though. 🙂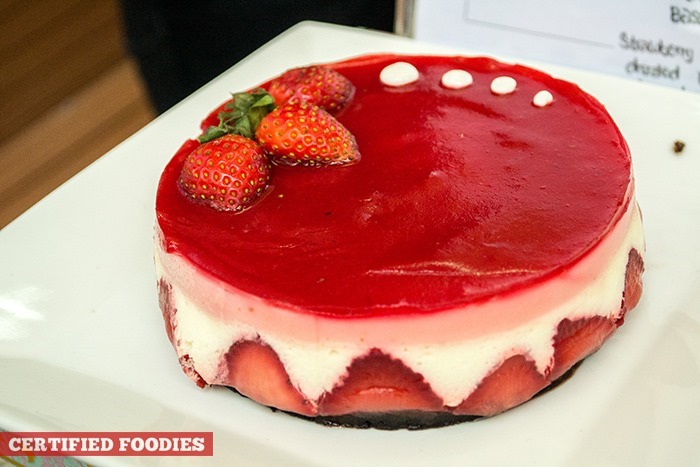 I just had to mention Blue Toque's Groot and li'l Groot cakes. They're so fricking cuteeeee that many of those who dropped by their booth couldn't help but take photos of them. 😀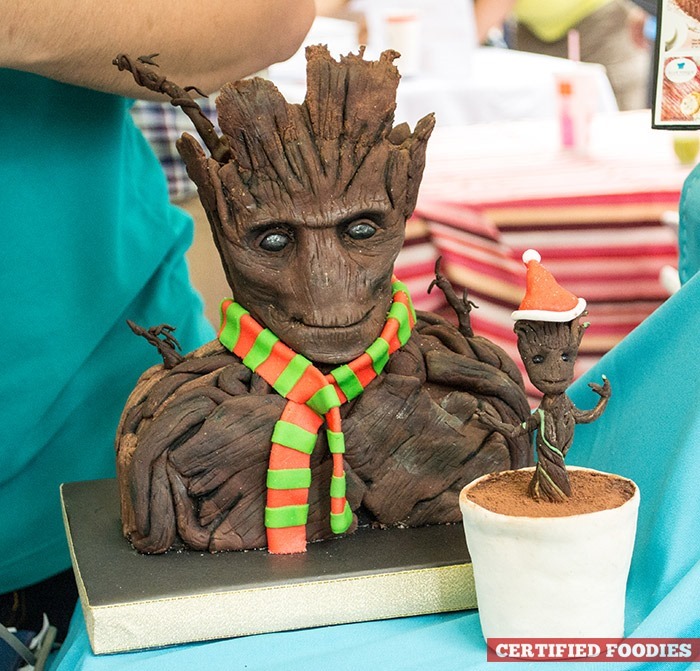 Carmelitas from Popcakes
This is Ken's favorite among all the pastries that were served at the Merry Cremas Festival. With the right amount of sweetness and nuttiness, it's an ideal gift for your friends who have a sweet tooth. 🙂
Here are some of the other dishes that were served during the Merry Cremas Festival. They were all prepared with Alaska Crema, so expect them to all have this notable creaminess.
ChocoATBP's Orange and Lemon Cakes
The citrus flavors of oranges and lemons can be distinctly tasted.
Manna Bakers' Empanada
Could use a little seasoning, but I liked how generous they are with the filling. 😀
Paul Calvin's Bakerie Malunggay Carrot Duo Cake
This was one of my favorite cakes at the event… and I don't even like malunggay. 😀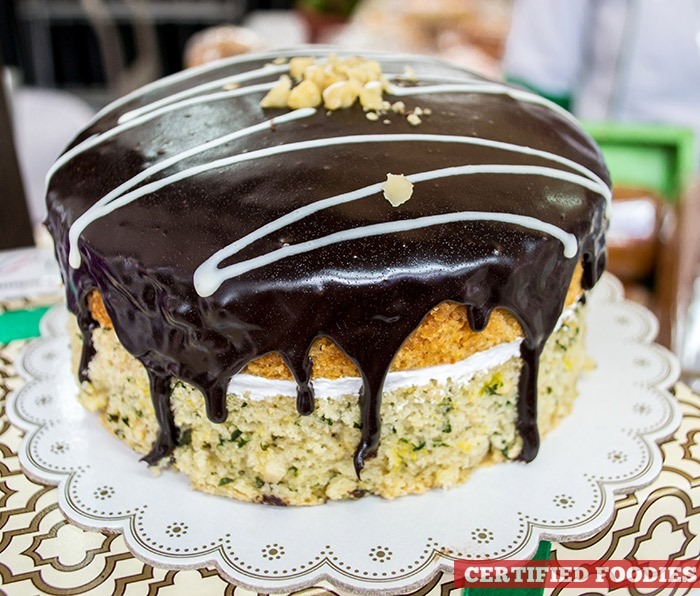 Gordita's Gourmet Products
I use Alaska Crema when I make some of my homemade sandwich spreads, but I never thought it'll go well with liver. Now I have a new idea for my next batch of sandwich spreads. 😀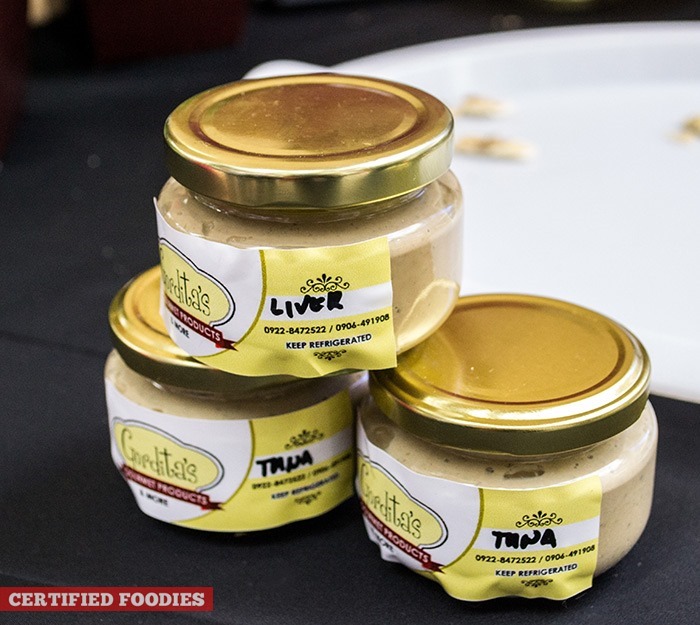 Mountain Dew Cupcakes from Cupcake Mistress
I got excited when I heard the name of the cupcake. I love Mountain Dew, so, of course, I wanted to try this. The flavor of the soda wasn't that pronounced, but overall, I liked it. Oh, and they used Alaska Crema in the cupcake and in the frosting. 🙂
That's it! Hopefully we've given you a few ideas on what else you can make using Alaska Crema All Purpose Cream. It's not just for desserts! If you need more recipes, download the Alaska Cremamoments Everyday app on Google Playstore, follow Alaska Crema Moments on Facebook or Instagram (@AlaskaCrema), or check out our Merry Cremas festival post from 2013. 🙂
The following two tabs change content below.
Michelle (aka Mhel / blankPixels) is a social media nerd and works as a Digital Marketing Lead for one of the top online companies in the Philippines. On her free time, she travels, goes on food trip and loves to take photos. She's the main editor of this food blog.
Latest posts by Michelle Ignacio (see all)
Comments
comments