Do you love Kit Kat? How would you like to enjoy it with a serving of Jollibee's soft serve sundae? Now you can enjoy it with the new Jollibee Kit Kat Mix-ins.
I remember back when I was still working the night shift at one of ePLDT's call centers in Taguig, I frequently rely on coffee or chocolate bars to keep me awake while I listen to agents' calls and evaluate them throughout my 8-hour shift. One of my favorites was Kit Kat. I love the sweetness of the chocolate that wraps the chunky, crunchy wafer inside.
I think this is my favorite Jollibee Mix-ins variant because of the crunchy chocolate goodness of Kit Kat that's mixed in with Jollibee's creamy vanilla soft serve. Best eaten right away, especially in this warm weather we're experiencing now. I suggest you order it after you're done with your main meal at Jollibee.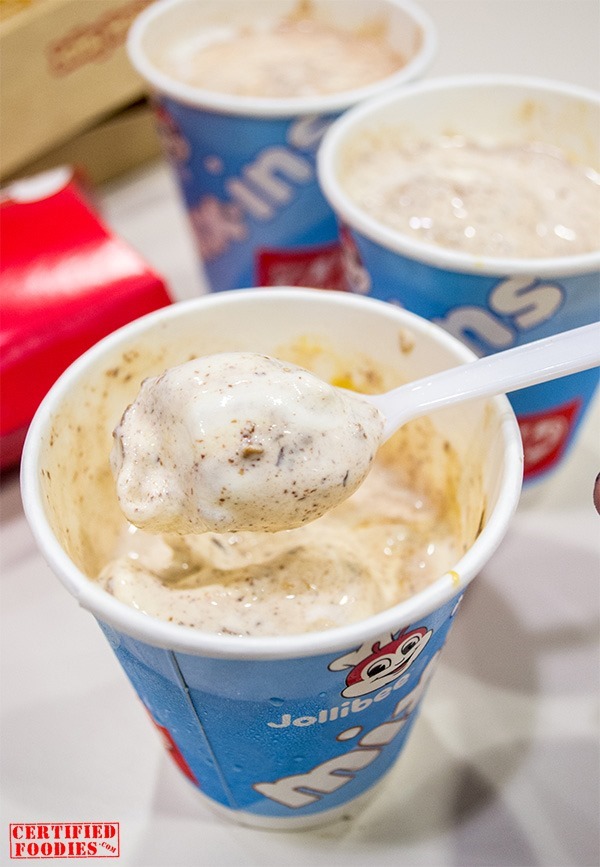 The Jollibee Kit Kat Mix-ins is offered for a limited time only and you can order this for only Php 38! If you want this delivered, just make sure you put it in the freezer first so you can fully enjoy every spoonful.
For delivery, call Jollibee Express Delivery Service hotline at 8-7000 or place your order online at www.jollibeedelivery.com. Go ahead and take a much-needed #JollyBreak! 🙂

The following two tabs change content below.
Michelle (aka Mhel / blankPixels) is a social media nerd and works as a Digital Marketing Lead for one of the top online companies in the Philippines. On her free time, she travels, goes on food trip and loves to take photos. She's the main editor of this food blog.
Latest posts by Michelle Ignacio (see all)
Comments
comments