Chocolate Lava Cake (a.k.a. Molten Chocolate Cake) is a common dessert in fine dining restaurants and hotels, and that's the reason why people think it's very hard and expensive to make. But surprisingly, it's completely the opposite. It's so easy that you can make it in 15 minutes. 🙂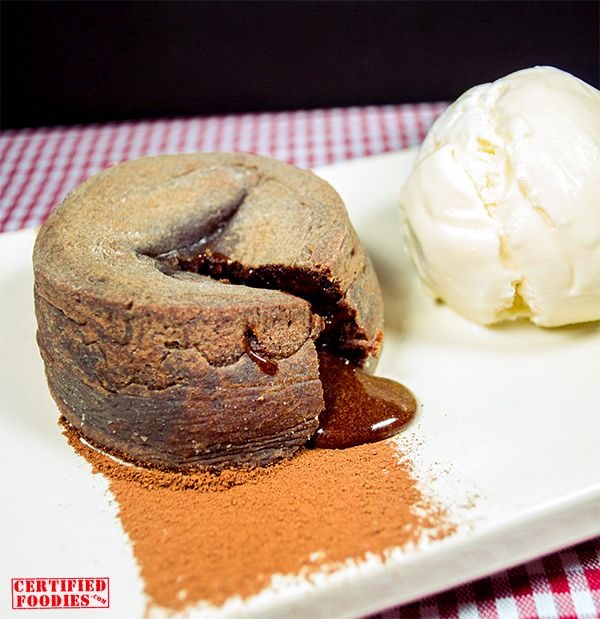 The only ingredient that may be considered costly are the dark chocolate chips. We used Hershey's semi-sweet chocolate that we got for Php 180. Believe me, you won't even regret having spent that much once you get your first spoonful of the chocolate lava cake. 😉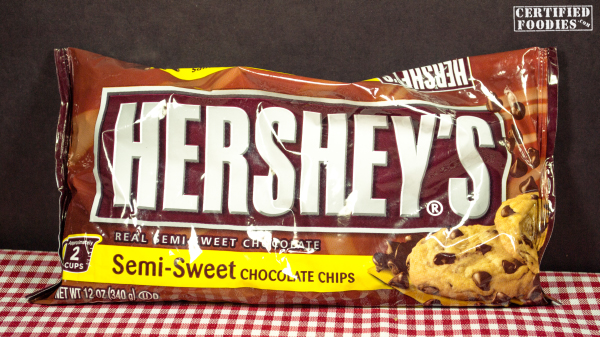 We're sure you'll love this recipe for Chocolate Lava Cake. We highly recommend you serve this with vanilla ice cream to make the whole experience complete. The warm, oozing decadence from the molten chocolate cake is best enjoyed with ice cream, trust me. 🙂
Chocolate Lava Cake Recipe
(a.k.a. Molten Chocolate Cake)

Ingredients / Tools:
125 grams Dark Chocolate Chips
125 grams Unsalted Butter
3 pieces Egg Yolks
2 pieces Whole Eggs
50 grams White Sugar
25 grams All-Purpose Flour
1/2 gallon Vanilla Ice Cream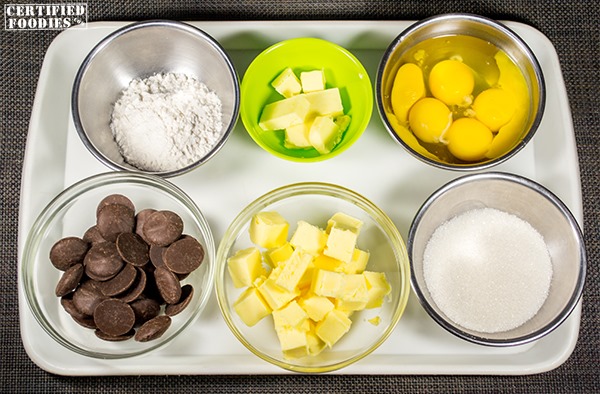 4 – 5 pieces Ramekins / Aluminum Mold (We got these at SM Department Store.) Pastry brush extra butter for coating extra flour for dusting.
How to Make Chocolate Lava Cake:
1. Preheat oven to 350 degrees Fahrenheit.
2. Generously brush sides and bottoms of the ramekins / aluminum molds with butter. This will prevent the cake from sticking to the sides of the container, making way for easier unmolding.
3. Put some flour inside the containers. Make sure the sides and bottoms are evenly coated with flour. Turn the containers upside down, then tap to remove excess flour. Set aside.
4. Combine chocolate chips and butter in a microwave-safe bowl. A thick glass / plastic bowl would do. Melt in the microwave for 1 minute. Stir to make sure all chocolate chips are melted. Set aside.
5. Combine egg yolks, whole eggs, sugar and flour in a deep bowl. Beat with a hand mixer or wire whisk until sugar is melted, no more lumps of flour, and the mixture is slightly frothy.
6. Add the melted chocolate and butter, then whisk/beat until well mixed.
7. Pour mixture into ramekins / aluminum molds until 3/4 full.
8. Bake in the oven for 10-12 minutes until the middle stops jiggling.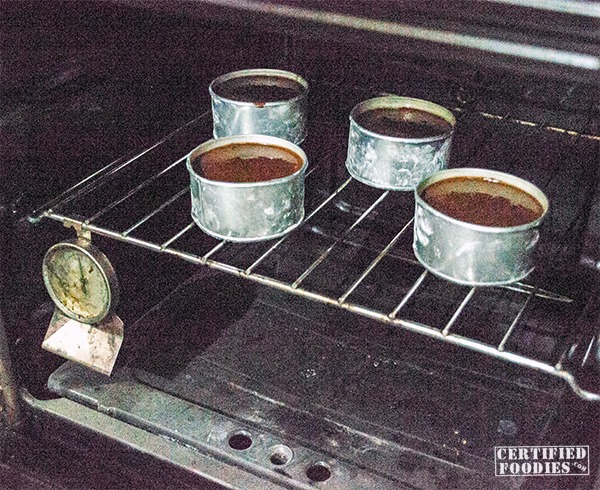 9. While waiting for the cake to finish cooking, dust your plate with cocoa powder.
10. When the cake is done, remove from the oven. Hold it at the base with a cloth, then carefully turn over onto the plate.
11. Scoop your ice cream, place it on the side or on top of the cake, then serve.
See? Making Chocolate Lava Cake is that easy! You'll be impressing your family and friends in no time! 🙂
Go ahead and try this recipe, but don't forget to give us feedback on how your Chocolate Lava Cake or Molten Chocolate Cake went. 🙂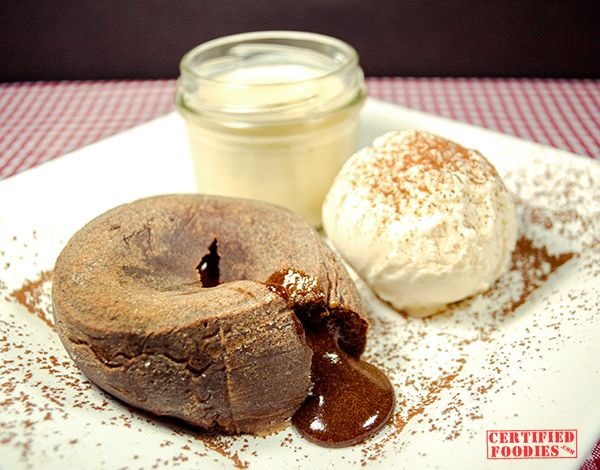 The following two tabs change content below.
Kenneth is the chef in the family (he studied Culinary Arts and Baking & Pastry Art in GCHA). He's responsible for most of the more complicated recipes featured here, and loves preparing pastries and desserts. Aside from being a chef, he's also a Registered Nurse and Midwife. His love for cooking led him to pursue a culinary career.
Latest posts by Ken Ignacio (see all)
Comments
comments