The sold-out stock of collectible toy versions of these cuties, the nonstop posts from people who can't seem to get enough of them and the thousands who lined up on the first week of Despicable Me 2's screening are clear indications of the minion mania here in the Philippines. Adults and kids alike LOVE them and couldn't resist their cuteness, so it was just inevitable that edible versions of these minions will soon take over our newsfeed. On our top favorites are definitely Sugar Stop's Minion Cupcakes.
If you've watched Despicable Me 1 and 2, you'd see how much more screen time the minions got in the sequel. Universal Pictures knew it, we all fell in love with the multi-lingual minions (yes, we paid attention 😀 ), so much so that people are now demanding for a movie featuring only the minions. Well, we think that's a crazy idea, but let's get back to the Minion Cupcakes by Sugar Stop.
We found out about them through Twitter. They sent us a tweet telling us to check out their minion cupcakes. Ken and I are both in love with these minions, so when I saw the photo, the first thought that came to me was, "How can anyone eat them?!?! They're too darn cute!!".
We asked them to send us photos and details on how minion fanatics can buy the cupcakes, and they offered to sponsor a giveaway. Soooooo, one lucky foodie gets to win a box of 6 of these minions from Sugar Stop. Make sure to check out the mechanics below this post.
Ken and I LOVE the design on these cupcakes, and we can't wait to taste them. They're double chocolate cupcakes, topped with a fondant design with the minions faces. 🙂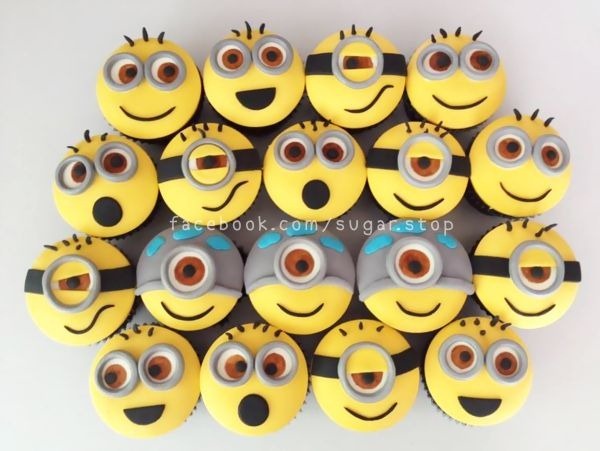 Aside from these cupcakes, Sugar Stop sells other cupcake flavors, and they also make custom cakes, cookies and pies. Just looking at the designs, you'll know how much love, creativity and passion are put into each one of these goodies by the lovely ladies behind Sugar Stop – Marj and Jin. 🙂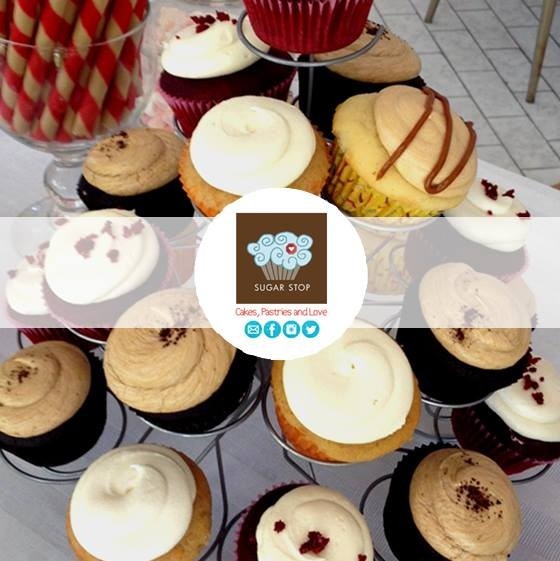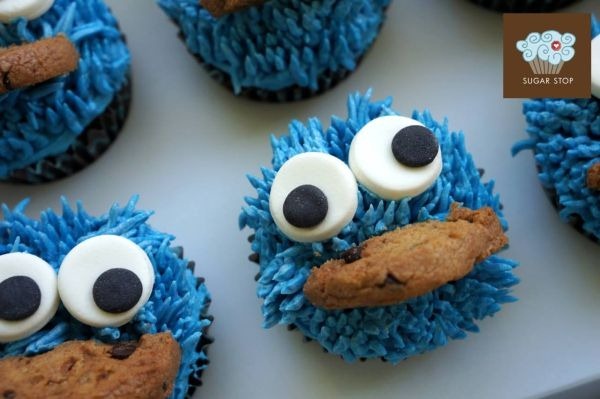 If you'd like to try these cupcakes or any of their pastries, here are the details:
Sugar Stop is a home-based business, so pick up points are White Plains or Gilmore Ave. They might be able to deliver to somewhere closer to you, so make sure you ask.
Deliveries are done depending on the bulk of the order and on the area (with minimum order of Php 1,000).
Customized cupcakes (Minion cupcakes) are Php 70/pc with a minimum order of 6 pcs. Price may vary depending on the desired design. You can view the full price list here.
Their regular items/best sellers include Banoffee Love, Chocolate Elixir, Mad Mudpies, and more! See pricelist here.
You can place your orders via Facebook, email (

[email protected]

) or mobile (0917-817-9892).
As a treat, Sugar Stop is sharing the minion love here on Certified Foodies with a mini giveaway where ONE winner will get a box of 6 of their oh-so adorable minion cupcakes. Take note though that you need to arrange for pickup of the prize somewhere in the Metro, preferably at White Plains or Gilmore Ave.
To join our giveaway, simply follow the mechanics on the Rafflecopter below. Giveaway will start today, July 16th, and will end on July 25th, Thursday, 11:59pm. We'll announce the winner within 24-48 hours. See the sample Facebook entry below.
In case you can't see the Rafflecopter widget:
CONGRATULATIONS TO:
To Michelle Katherine Tan: Please check your email! 🙂
 To the Kpop fan who almost won this giveaway, sayang! You missed one required task.
Sugar Stop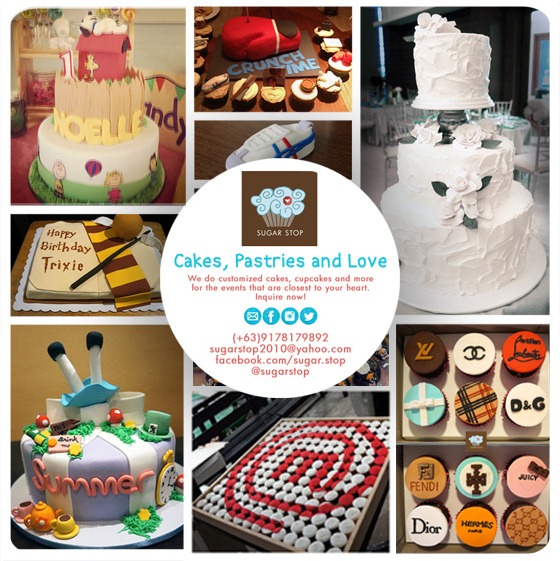 The following two tabs change content below.
Michelle (aka Mhel / blankPixels) is a social media nerd and works as a Digital Marketing Lead for one of the top online companies in the Philippines. On her free time, she travels, goes on food trip and loves to take photos. She's the main editor of this food blog.
Latest posts by Michelle Ignacio (see all)
Comments
comments