We've said this before and we'll say it again – food has drawn my brother and I closer throughout the years. It's not just because of the flavors or the pleasant aroma in our kitchen brought about by our nanay's cooking. It's because of sharing. We've always believed food is meant to be enjoyed with others, as what our nanay instilled in us when we were growing up.
Aside from sharing, we believe that food has been a big part of some of our most memorable moments as siblings. I can count with my fingers the number of food or dishes that trigger such happy memories. One of them is definitely Jollibee's Amazing Aloha Burger.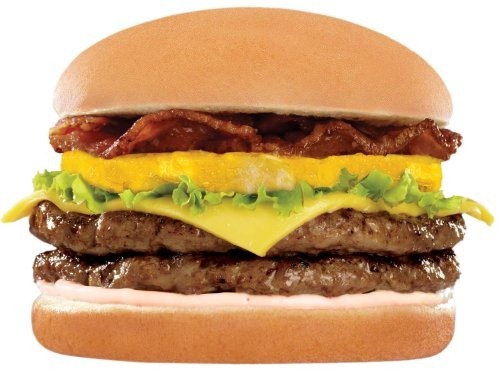 I remember clearly, the Amazing Aloha Burger was one of the few splurges Ken and I allow ourselves to indulge in when we feel like celebrating or when we finally find time to spend a relaxing weekend at home. It's just so uniquely good that we regard it as something to be enjoyed on special days. 🙂
You might think the addition of the pineapple to the combination of pure beef patties, bacon, cheese and lettuce is too simple, but we beg to disagree. It was even featured on Bloomberg Business Week as one of the world's most original burgers. It's one of the tastiest food combinations we've had in our lifetime and that's why we're soooo craving for it! 😀
Imagine our delight when we heard about Anthony Bourdain's trip to a Jollibee store in California. It was for an episode of his CNN show Parts Unknown where a Korean-American chef, Roy Choi, brought him to a Jollibee drive-through.
They ordered halo-halo (which really amused Bourdain) and the Aloha Burger. When Bourdain was taking a bite off the burger, I heard my tummy grumble. 😀
By the way, we agree with what Bourdain said about our cuisine being "under-represented". We think our cuisine can compete with the rest of the world's and we hope we'll still be around when our cuisine finally makes its mark. I think we're getting there. 🙂
I knew Filipinos will start clamoring for Jollibee to bring back the Jollibee Amazing Aloha Burger after this episode. I found this Facebook page – Bring Back the Aloha Burger –  where an online petition has started to build up. I wasn't surprised. And Ken and I are joining in!! 😀
We really wish Jollibee would bring back the Amazing Aloha Burger. We can't wait to have a taste again after all these years! We fell in love with this burger back then and we know we're not alone. C'mon, admit it!!
How can you not miss the mix of tangy and sweet pineapple, the saltiness from the cheese and bacon, and the juiciness of the beef patties with that distinct taste Jollibee is known for? There's no rocket science involved, alright, but gosh darn it, we want it back!!! 😀
We wish this online petition and that feature on Anthony Bourdain's show will convince Jollibee to bring the Amazing Aloha Burger back. 🙂
Go ahead and spread the word! If you love the Aloha burger too, join the online petition for Jollibee to bring it back!!

Here are 2 ways to join the petition:
Like the Facebook page Bring Back the Aloha Burger.
Tweet using the hashtag #MissingAlohaBurger or post on Instagram with the same hashtag.
The following two tabs change content below.
Michelle (aka Mhel / blankPixels) is a social media nerd and works as a Digital Marketing Lead for one of the top online companies in the Philippines. On her free time, she travels, goes on food trip and loves to take photos. She's the main editor of this food blog.
Latest posts by Michelle Ignacio (see all)
Comments
comments